Release Date: March 4, 2022
Directed By: Matt Reeves
Written By: Matt Reeves, Peter Craig, Bob Kane, Bill Finger
Movie Cast: Robert Pattinson, Jeffery Wright, Collin Farrell, Paul Dano, John Turturro, Andy Serkis, Peter Sarsgaard, Barry Koeghan, Jayme Lawson, Peter McDonald, Con O'Neill, Alex Ferns and More
Produced By: Tina Anderson, Dylan Clark, Simon Emanuel, Walter Hamada, Toby Hefferman, Matt Reeves, Adam Sorin, Michael E. Uslan, Chantal Nong Vo
Music By: Michael Giacchino
Cinematography By: Greig Fraser
Casting By: Lucy Bevan
Cindy Tolan
Production Companies: Warner Bros, DC Entertainment, Dylan Clark Productions, 6th & Idaho Productions
Distributors: Warner Bros, Studio Distribution Services, HBO Max
Filming Locations: United Kingdoms, United States of America
MOVIE PLOT
Introduction
When it comes to superheroes, The Batman has taken the world by storm. With Michael Keaton's Bruce Wayne returning, the introduction of Batgirl and the animated DC League Of Super-Pets including Ace the Bat-hound, Batman is never far from the big screen. He's everywhere. Symbolic. Matt Reeves, the writer and director of The Batman, had the task of making a pop cultural icon seem fresh.
Reeves's Strategy of Evolution
It seems that Reeves' strategy is more along the lines of evolution than revolution. It's inevitable that this film will be compared to Christopher Nolan's era-defining Batman trilogy. But the difference to, instance, Batman Begins is that this is clearly not an origin narrative like that of Batman.
Bruce Wayne's parents' murders have not been re-created in this film. This is a 'post-origins' film. Like Spider-Man: Homecoming, with a superhero still in his twenties. The one who is trying to figure out what his disguised identity means and how he came to be who he was.
In addition, Robert Pattinson portrays Bruce Wayne in a totally different light. When Compared to Christian Bale and Ben Affleck, Pattinson seems like a boyish vampire with a somehow warmer skin tone. In a nod to Robert Smith from The Cure, this is the first time that Batman is completely shown donning the eyeshadow needed by his costume.
Also, His meticulous and muscular demeanor is contrasted by his fear of failure and lack of confidence. Only when he isn't wearing the suit. This is emo-Bats, confirmed by the repetitive needle drop of Nirvana's 'Something In The Way'.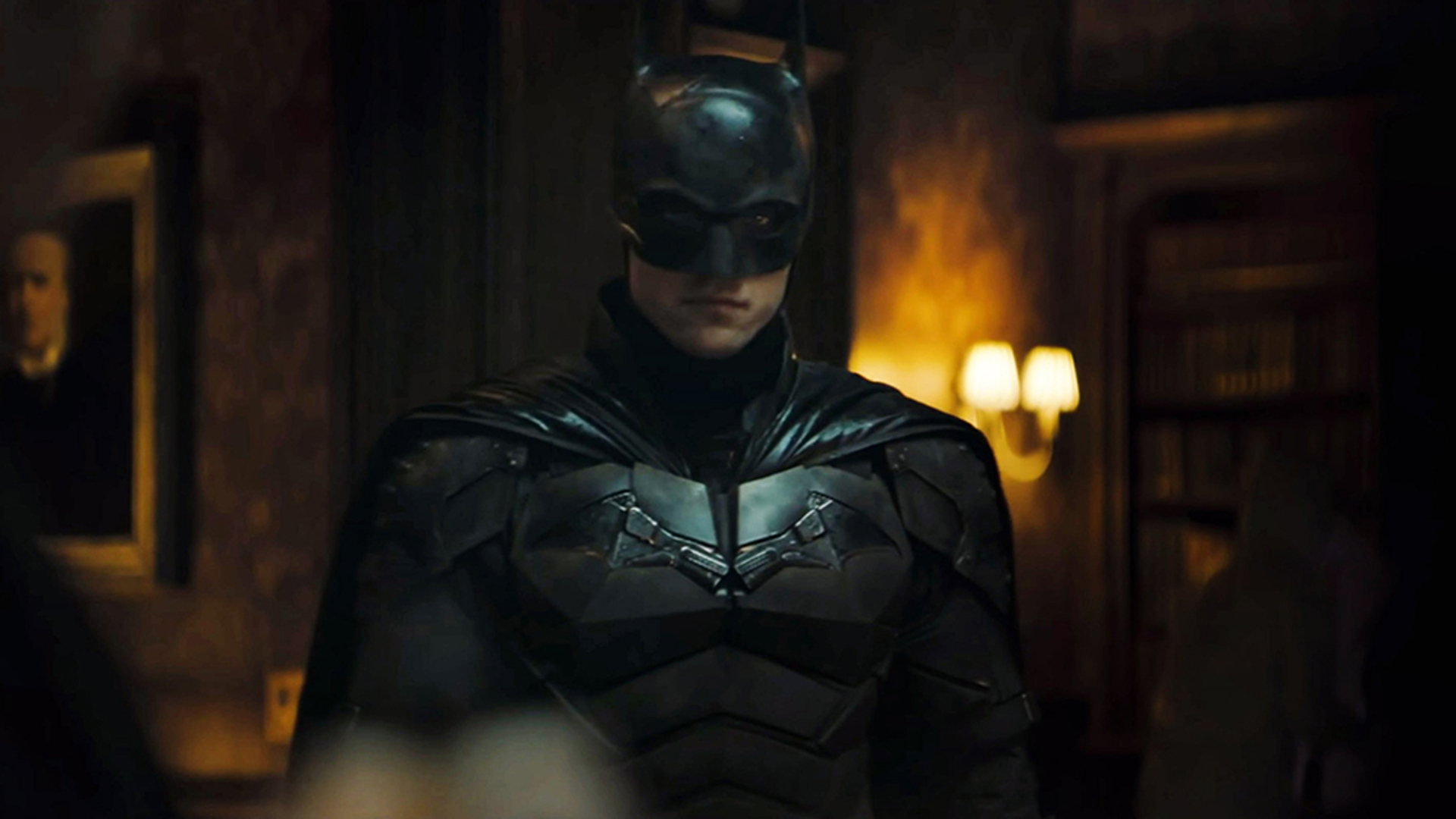 Revenge and Justice
It makes perfect sense for this most pensive of superheroes to go in a new path. Because of this, even if Pattinson's narration, given like Rorschach diary entries, complains largely about revenge and justice. Pattinson is justified in the tone of the film by a believable evil villain.
Moreover, in The Batman, Paul Dano's terrifying portrayal as the Riddler anchors a packed rogues' gallery. Which includes Zoe Kravitz as Catwoman and Colin Farrell as a convincing prosthetic Penguin. Trump-era terrorist: A bespectacled terrorist with a mistaken sense of injustice and a love of fiendish riddles. Like an incel. Latte foam art is also included in this set of images.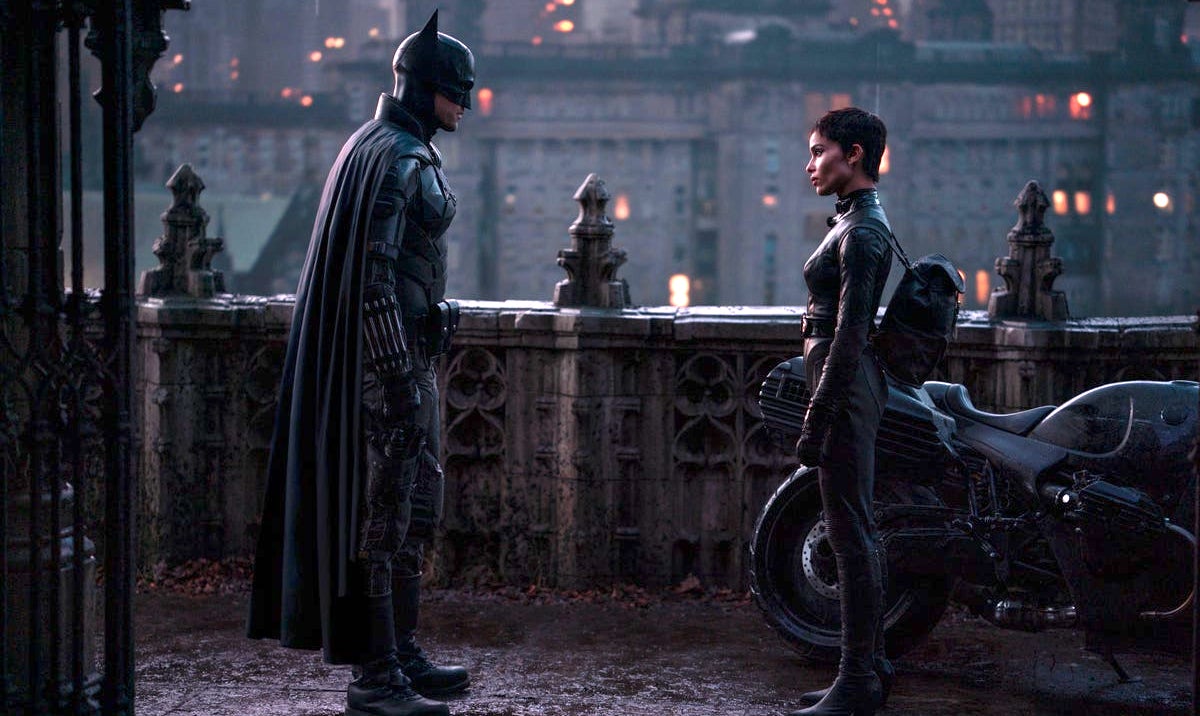 A David Fincher-backed twisting thriller, Reeves rehabilitates the "world's finest detective" reputation that film Batmen frequently neglect. It's possible that some of the Riddler's clues are from the Zodiac killer's work. Despite the almost three-hour running duration, the film never becomes tedious thanks to a succession of horrific conundrums. That carry the story into Gotham's filthy underbelly.
Enthralling Cinematography In The Batman
Besides, The Batman, enthralls you by the beauty of its underside. Reeves and his cinematographer Greig Fraser have created possibly the greatest depiction of Gotham on the big screen. So far, straddling a fine line between gritty realism and heightened pulp. (a lot of neon and a lot of rain) without ever overplaying their hands.
The outcome is a degree of filmmaking seldom seen in today's blockbuster movies. As a result of Hans Zimmer's superb, minimalist music and Michael Giacchino's brilliant, minimalist score, the impression is complete.
For the first time in the Bat-verse, Matt Reeves plays an age-old figure in an engrossing, brilliantly photographed neo-noir film. That says, the Nolan/Snyder-era Gotham City has been given a makeover that makes us want to return.
TRAILER THE BATMAN
MOVIE REVIEW