Director: 
Jamie Childs (4 episodes, 2022)
Andrés Baiz (2 episodes, 2022)
Louise Hooper (2 episodes, 2022)
Mairzee Almas (1 episode, 2022)
Mike Barker (1 episode, 2022)
Coralie Fargeat (1 episode, 2022)
Hisko Hulsing (1 episode, 2022)
Story By:  
Neil Gaiman
David S. Goyer
Allan Heinberg
Produced By: 
Neil Gaiman
David S. Goyer
Allan Heinberg
Starring:
Tom Sturridge
Gwendoline Christie
Vivienne Acheampong
Boyd Holbrook
Charles Dance
Asim Chaudhry
Sanjeev Bhaskar
Kirby Howell-Baptiste
Mason Alexander Park
Donna Preston
Jenna Coleman
Niamh Walsh
Joely Richardson
David Thewlis
Kyo Ra
Stephen Fry
Razane Jamma
Production companies: 
The Blank Corporation
Phantom Four
DC Entertainment
Warner Bros. Television
Distributed By: Netflix
Release Date: August 95, 2022
About The Movie
There's a good reason why it took 30 years for The Sandman (Netflix), based on Neil Gaiman's acclaimed comic book series, to make it to the big screen. It's an epic tale of gods and demons, so full of depth and complexity that the thought of squeezing all its glories into 10 episodes seems ridiculous.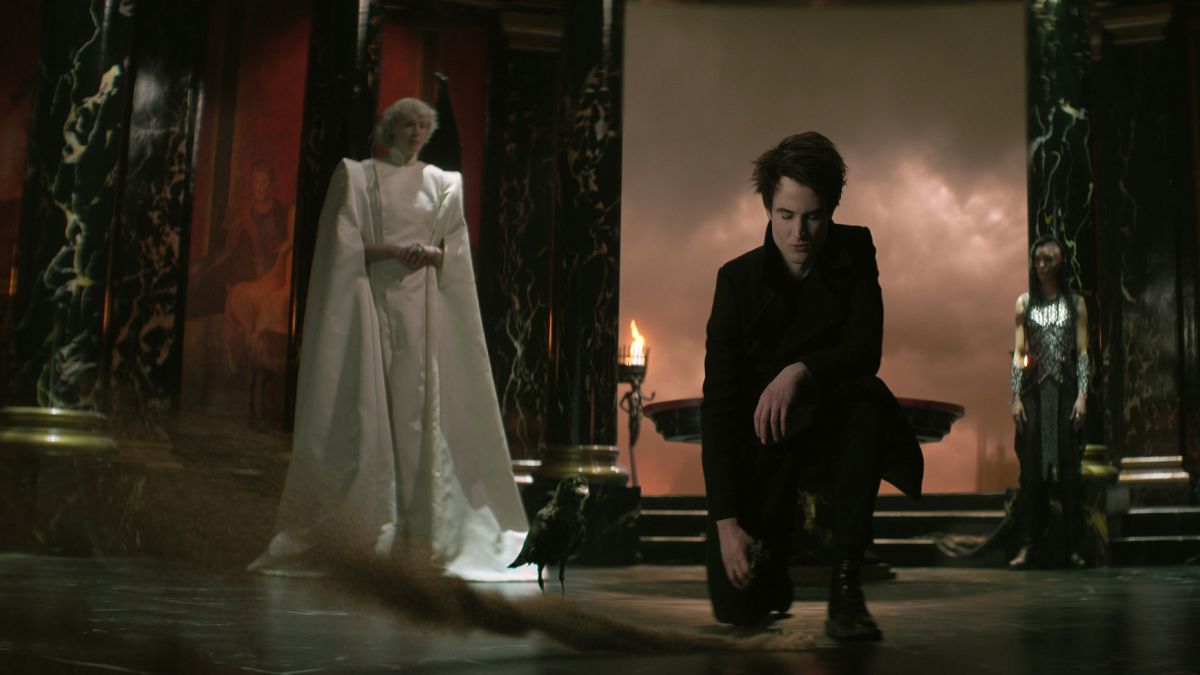 The age of megabudget fantasy television has here, with a small-screen Lord of the Rings and the return of the Game of Thrones world in House of the Dragon on the horizon. The Sandman, as the gloomy elder brother of the other shows, can now hold its own with its first season.
The Plot Twist
To perform necromancy on his favorite son, who was slain in battle, the magus wishes to tap into Death's might. Instead, he captures Dream and locks him up in his basement, nude, inside a glass sphere. At first, the location evokes a more sinister Downton Abbey, but it quickly becomes evident that the scope of the work is too great to be confined to any one era or style.
All through the show, we go from one era to the next, from one city to another, and from one world to another. It's a lot to take in, yet it all fits together well.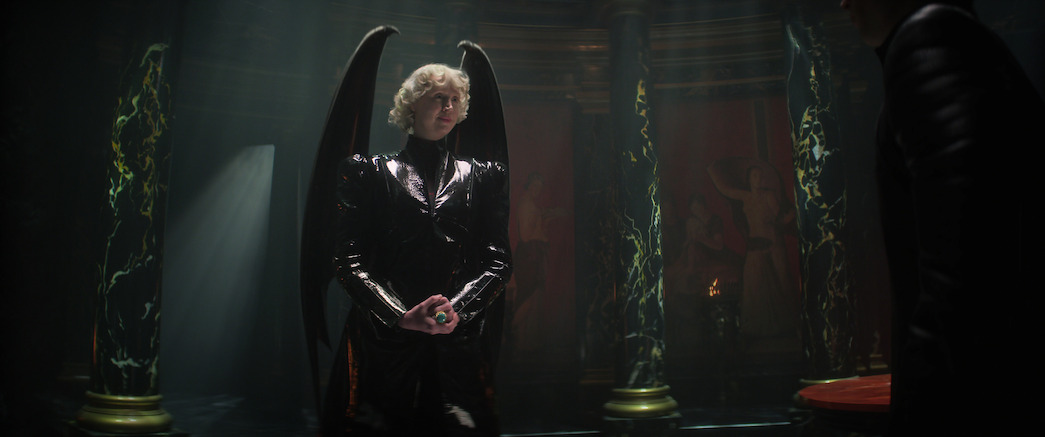 That's in part because the tempo is contemplative rather than frenetic. After the initial setup and world-building are complete, the story may confidently linger over the major plot points.
Its more fanciful components, such as a battle of ideas with Lucifer (Gwendoline Christie) and an adorable mythological creature named Gregory, will likely appeal to a wider audience, but the film's strongest points, in my opinion, are to be found in its human, conversational, and emotional threads.
Cast's Performance
Jenna Coleman is convincing as the unkempt but fierce exorcist Johanna Constantine, whose nightmares are only matched by her responsibilities. The majority of the vast cast is quite good, and they pull off some remarkable feats in making lines that may come across as either too literary or too complex or both seem neither unnatural nor too literary.
Kirby Howell-Baptiste as a compassionate Death, Vivienne Acheampong as Lucienne, and Boyd Holbrook as the hideous walking nightmare Corinthian are all outstanding. Joely Richardson, who is 57 years old, was cast as the mother of David Thewlis, who is 59 years old.
This first irked me, but then I remembered that in this universe, teeth may replace eyeballs and getting sand in your eyes is far more bothersome than your normal vacation to the beach. That, and a corresponding decrease in my level of indignation, is what it is.
For his part, Thewlis shines as the naïve but harsh, sincere yet cynical John Dee, and the episode he leads is the finest of the bunch. After an unnerving automobile ride that unfolds like its own film, Dee spends the day and night at a restaurant, conducting an experiment on the employees and clients by gently coaxing them towards an honest policy.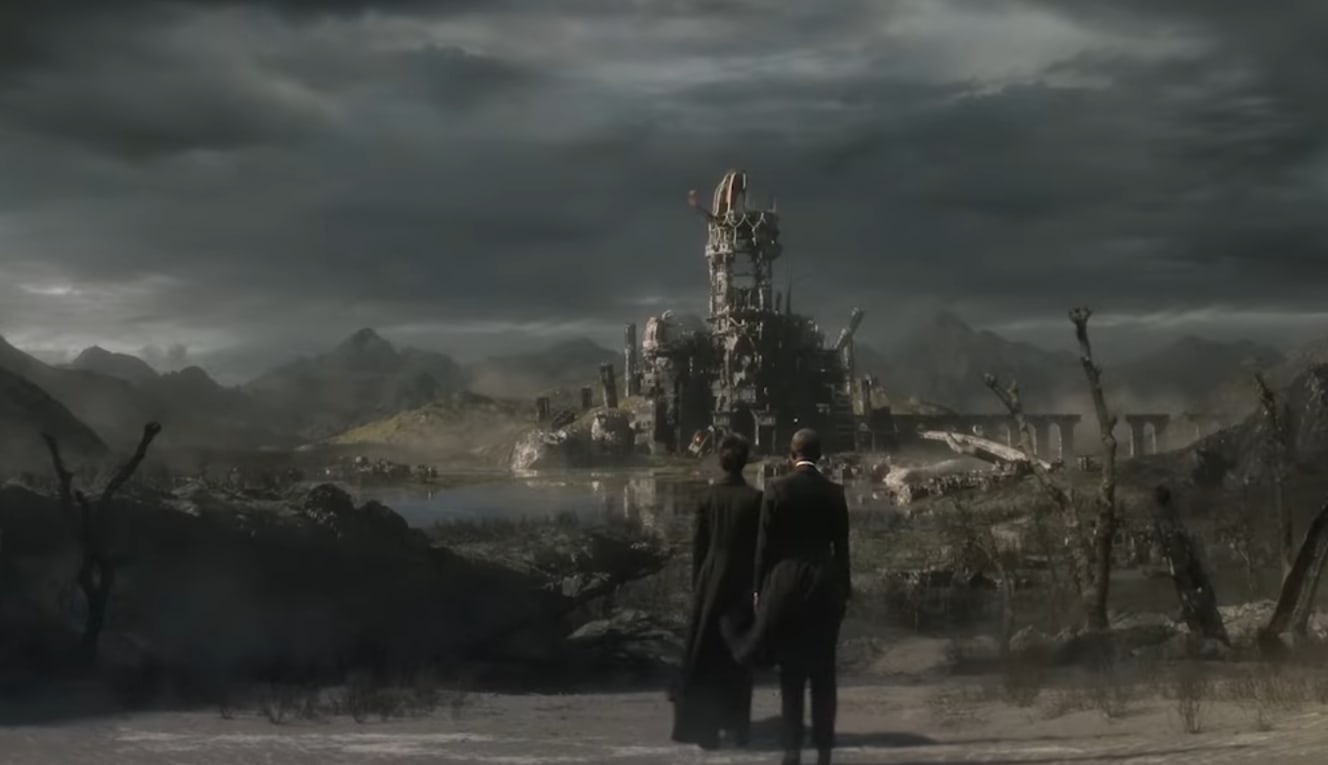 Conclusion
It's unsettling and fascinating and intriguing, with a touch of the surreal, Twin Peaks-like, as the characters' innermost thoughts are brought to the surface. One of the greatest episodes of any TV drama this year, and a turning moment when The Sandman finds its footing.
Still, it manages to hook the reader right away. It has a mystical quality, a sense of humor, and a sense of grandeur. It's dark, that's the main thing. Professional football players' fists erupt from their lips like hellspawn, bodies burst, and limbs are cut.
Amid its more macabre sights, though, is an emotional core that pushes the film well beyond the realm of "let's see what we can squander the CGI money on" fantasy fare. That makes sense, considering the original work. Fans may find the wait worthwhile, but those unfamiliar with the Sandman series still have a lot to learn.
The Sandman (2022) Trailer