Release Date:
July 18, 2022 (Los Angeles)
July 22, 2022 (United States)
Soundtrack:
Michael Abels
Starring by: 
Daniel Kaluuya,
Keke Palmer
Steven Yeun
Michael Wincott
Brandon Perea
Wrenn Schmid
Barbie Ferreira
Keith David.
Actors and their roles:
Daniel Kaluuya as Otis Jr. "OJ" Haywood, Otis's son
Keke Palmer as Emerald "Em" Haywood, Otis's daughter
Steven Yeun as Ricky "Jupe" Park, creator of the theme park "Jupiter's Claim"
Jacob Kim as young Ricky
Michael Wincott as Antlers Holst, a cinematographer
Brandon Perea as Angel Torres, a tech salesman at Fly's electronics.
Wrenn Schmidt as Amber Park, Jupe's wife
Barbie Ferreira as Nessie, Angles co-worker at Fly's electronics.
Keith David as Otis Haywood Sr., owner of the Haywood's Hollywood Horse Ranch.
Donna Mills as Bonnie Clayton, an actress
Eddie Jemison as Buster, a crew member on a commercial.
Oz Perkins as Fynn Bachman, a commercial director.
Devon Graye as Ryder Muybridge, a TMZ reopter.
Terry Notray as Gordy, a chimpanzee and star of the sitcom Gordy's Home
Sophia Coto as Mary Jo Elliott, who plays Haley Houston on Gordy's Home.
Adrew Patrick Ralston as Tom Bogan, who plays Brett Houston on Gordy's Home.
Jennifer Lafleur as Phyllis Mayberry, who plays Margaret Houston on Gordy's Home.
Genres: Horror, Thriller, Mystery, Science fiction
Country of origin: United States
Languages: English
Director: Jordan Peele
Producer: Jordan Peele, Ian Cooper
Writer: Jordan Peele
Distributor: Universal Pictures
Aspect Ratio: 1.43:1
Runtime: 130 minutes
NOPE MOVIE PLOT
The plot of Nope revolves around two siblings OJ (Daniel Kaluuya) and Emerald (Keke Palmer) who are overcoming their own adversities after the tragic death of their father. Both siblings run a horse ranch in California. They discover something wonderful and sinister in the skies above.
OJ and Emerald try to get the video of what they saw in the sky to show the world. The fact behind this was the story of their great, great, great-grandfather. He pioneered the motion picture by a way of the complex image of a man on horseback.
After the death of their father, their primary source of income is selling the horse to Ricky "Jupe" Park. (Steven Yeun). Ricky runs a local Western-themed amusement park. He was a child star. He had a traumatic past of a violent on-set animal attack.
The film Nope is filled with suspense and mystery. The appearance of a strange "Craft" makes the story more mysterious. In the ending, it is revealed what the "Craft" in the film is. "Craft" is actually a living flying alien being.
Jordan Peele describes his idea of writing the Nope as:
"It's about a lot of things. The first notion that I latched onto when I was writing this movie was the idea of making a spectacle. I wanted to make a flying saucer movie because I just felt…if we could feel like we are in the presence of something…other. If we feel like that's real, then just an immersive expression of going to the movies."
The film received positive reviews from critics for its originality, character performance, direction, and cinematography. The movie has managed to gross $100 million.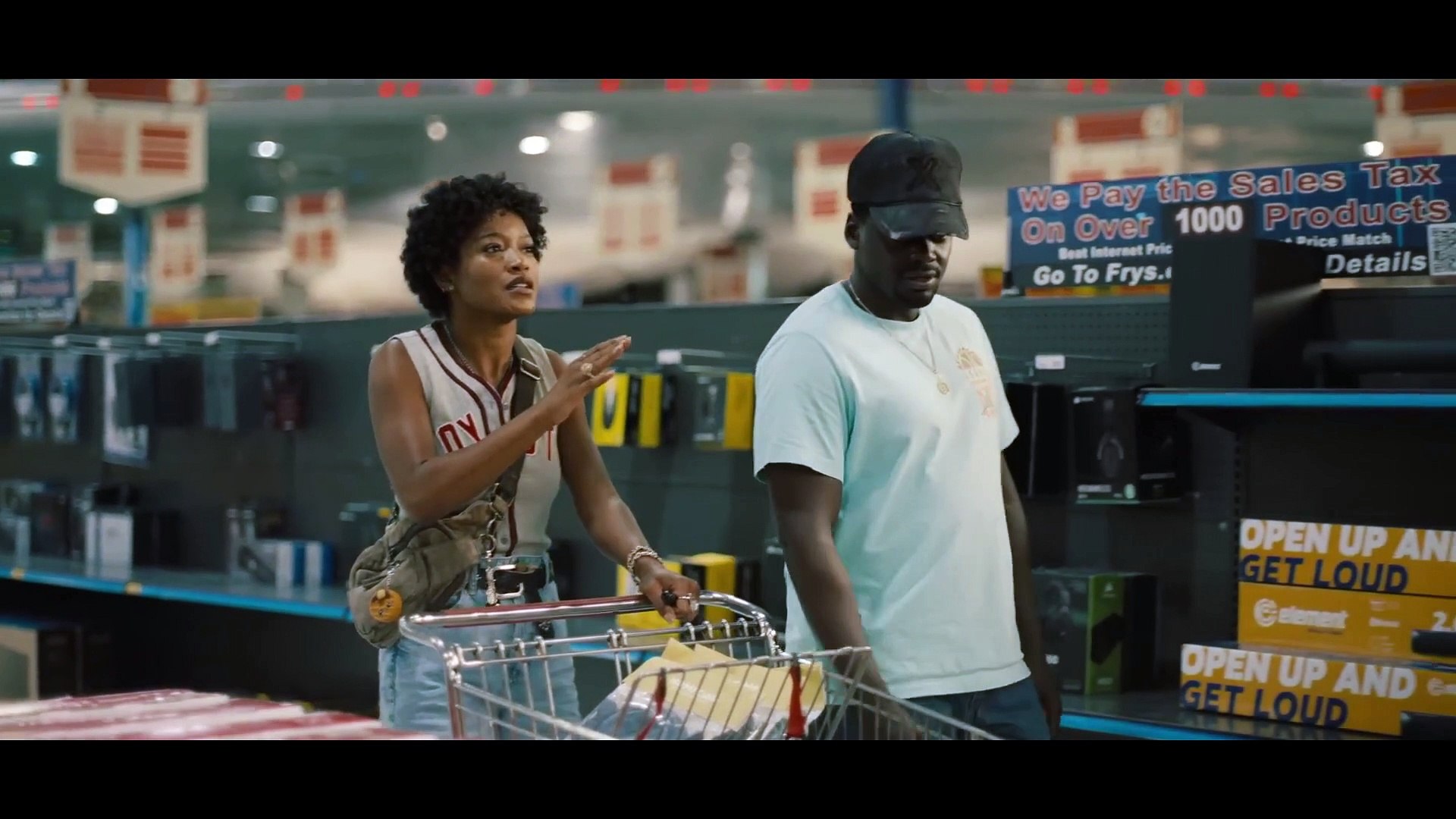 NOPE MOVIE TRAILER
Nope Trailer was released on June 9, 2022. Before the trailer release, the first teaser of Nope was released on February 8, 2022. The trailer gives a closer look at the overall plot of the movie. It shows bodies flying into the stormy sky, vanishing horses, and a skeletal veiled figure sitting in arena bleachers.