Movie RELEASE DATES
March 28, 2022(Rigoletto Cinema)
April 22, 2022 (United States)
Movie SOUNDTRACK
Robin Carolan
Movie CAST
Starring by: Alexander Skarsgard, Nicole Kidman, Claes Bang, Anya Taylor-Joy, Ethan Hawke, Bjork, and Willem Dafoe.
Actors and their roles:
Alexander Skarsgard is Amleth, a Viking warrior prince.
Oscar Novak as young Amleth.
Nicole Kidman as Queen Gudrun, Amleth's mother.
Claes Bang as Fjolnir, Amleth's uncle and Aurvandill's brother.
Anya Taylor-Joy as Olga of the Birch Forest, a Slavic successor.
Ethan Hawke as King Aurvandill War-Raven, Fjolnir's brother and Amleth's father.
Bjork as the Seeress
Willem Dafoe as Heimir the Fool.
Gustav Lindh as Thorir the Proud, Amleth's cousin and Fjolnir's elder son.
Elliott Rose as Gunnar, Amleth's half-brother, and Fjolnir's younger son.
Elder Skar as Finnr, the nose-stub.
Olwen Fouere as Ashildur Hofgythja, the priestess of Fjolnir's estate.
Ingvar Eggert Sigurosson as He-witch.
Ian Whyte as the Mound Dweller.
Hafthor as Thorfinnr Tooth-Gnasher, Hákon's champion.
Kate Dickie as Halldora the Pict, a slave on Fjolnir's farm
Tadhg Murphy as Eirikr Blaze-Eye, Amleth's fellow Viking
Ralph Ineson as Captain Volodymyr Rus sea captain.
Murray McArthur as Hákon Iron beard, chieftain of the neighboring farm.
Ineta Sliuzaite as Valkyrja
Genres: Historical drama, Drama, Action, Thriller, Epic, Adventure
Country of origin: Unites States
Languages: English, Old Norse, Old East Slavic
Director: Robert Eggers
Producer: Mark Huffam, Lars Knudsen, Robert Eggers, Alexander Scarsgard, Arnon Milchan.
Writer: Sjon, Robert Eggers
Distributor: Focus Features (United States), Universal Pictures (International)
Aspect Ratio: 2.00:1
Runtime: 137 minutes
THE NORTHMAN MOVIE PLOT
The plot of the film revolves around a Viking prince. (Alexander Skarsgard) who sets out on a quest to avenge the murder of his father. His father was brutally killed by his uncle Fjolnir (Claes Bang).
His mother Queen Gudrun (Nicole Kidman) has been captured. Following which, two decades later, he meets a Seeress. The one who reminds him of his vow. He saved his mother and killed his uncle. And avenged his father. The Viking prince had a difficult journey back home. To take revenge against his uncle.
Moreover, The movie is influenced by Norse mythology. It is the story of Hamlet/the Lion King. Which was originally an Old Norse story. Where Hamlet's character was called Amleth.
The official plot synopsis of the film reads:
"From visionary director Robert Eggers. Comes The Northman, an action-filled epic. That follows a young Viking prince. On his quest to avenge his father's murder."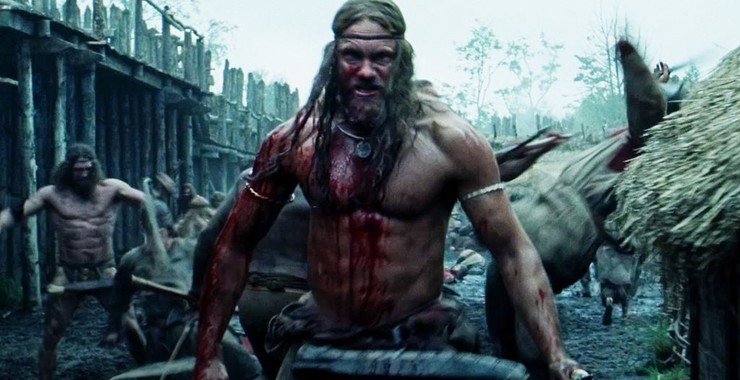 Although, the film did not perform very well. At the box office. But still managed to gross $68 million worldwide. The film performed well on VOD and DVD/Bluer ray markets. On the review aggregator of Rotten Tomatoes, the film had an average rating of 7.7/10 and 89% rating based on 345 reviews.
The filming for The Northman started in March 2020. And was put halt due to the COVID-19 pandemic. Filming then again started in August 2020. And then wrapped in December 2020.
THE NORTHMAN MOVIE TRAILER
The Northman trailer features young Amleth witnessing the brutal murder of his father and vowing to avenge his death as an adult. Amleth is also been seen covered in blood and shackled in chains. With Taylor-Joy's Olga in the trailer.