Director:  John Lee Hancock
Producer: John Lee Hancock, Mark Johnson
Writer: John Lee Hancock
Genres: Thriller, Crime, Drama, Mystery
Release Date: January 29,2021 (United States)
Soundtrack: Thomas Newman
Starring by:
Denzel Washington
Rami Malek
Jared Leto
Natalie Morales
Cast
Denzel Washington as Joe "Deke" Deacon of the KCSO
Rami Malek as Jim Baxter of the LASD
Jared Leto as Albert Sparma
Natalie Morales as Detective Jamie Estrada
Terry Kinney as LASD Captain Carl Farris
Michael Hyatt as Flo Dunigan
Joris Jarsky as Detective Sergeant Rogers
Glenn Morshower as KCSO Captain Henry Davis
Isabel Arraiza as Ana Baxter
Chris Bauer as Detective Sal Rizoli
Country: United States
Languages: English
Distributor: Warner Bros. Pictures
Runtime:  128 minutes
ABOUT THE MOVIE
American neo-noir psychological criminal thriller The Little Things was directed, written, and co-produced by John Lee Hancock, with Mark Johnson serving as a co-producer.
The movie, which is set in early 1990s Los Angeles, follows two detectives (Denzel Washington and Rami Malek) as they look into a succession of killings. Their investigations lead them to a weird loner who they believe could be the murderer (Jared Leto).
MOVIE PLOT
One night a girl driving on a highway was being stalked by a motorist. She stopped at a gas station. At gas station she catches the attention of a passing truck driver and escapes that stalker.
A few days later, deputy sheriff Joe "Deke" Deacon (Denzel Washington) is sent to the County Sheriff's department of Los Angeles to collect evidence of a recent murder.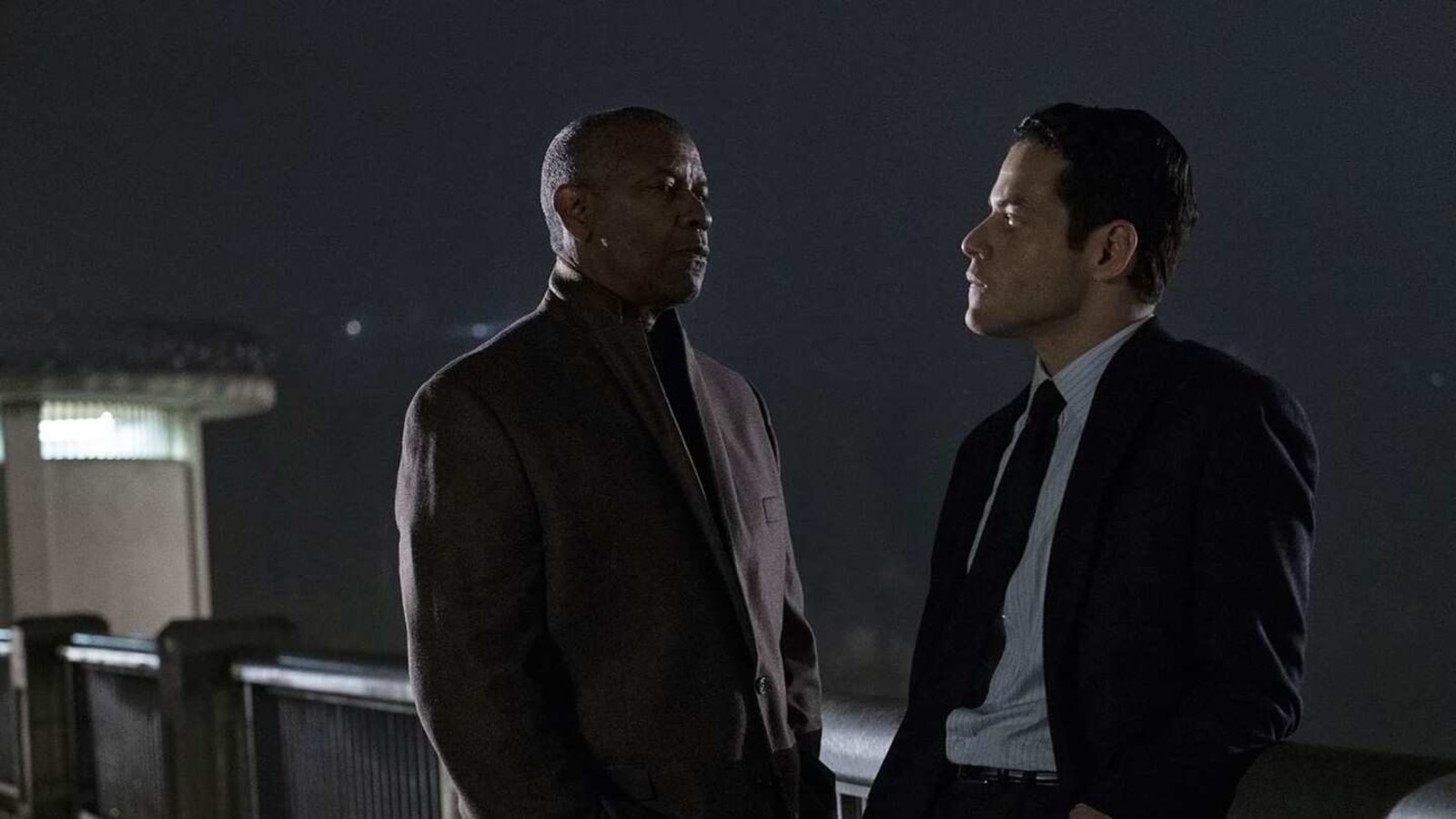 Joe Deacon accompanies Jimmy Baxter (Rami Malek) in investigating the murder. Joe Deacon was able to figure out a few similarities between M.O of the killing and M.O of an old serial murder case. But he was not able to solve that case.
Next morning, a woman named Ronda Rathbun was reported missing. She was said to be followed by a car while jogging. Baxter comes to know about Joe Deacon divorce.
He also suffered a heart attack due to his obsession for the case, which he could not solve. Baxter then asks Deacon not to involve in the case. But Joe Deacon wants to assist Baxter in solving the case.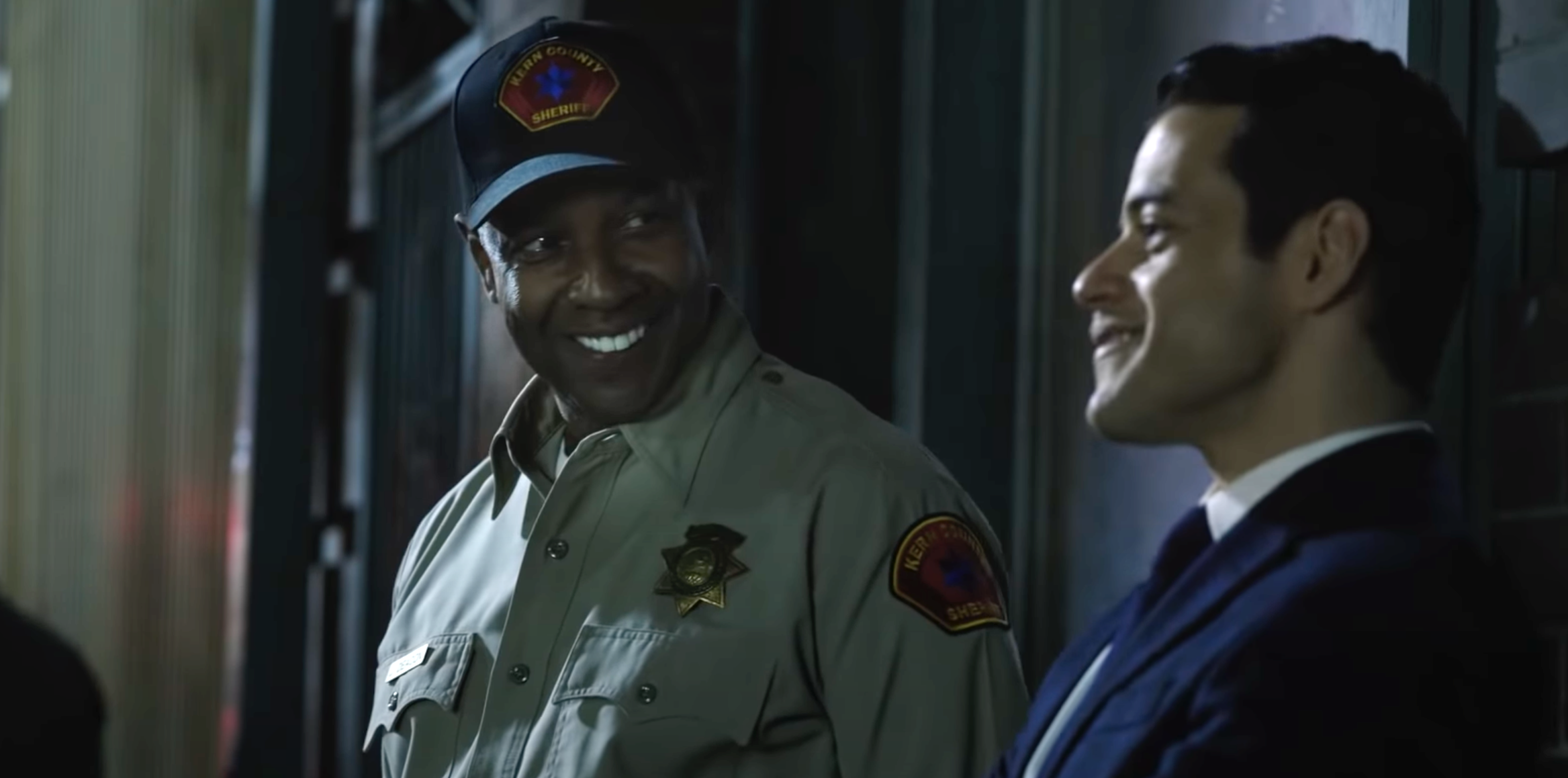 The police discover another victim beneath a bridge the next night. Baxter notices that M.O is consistent with the earlier murders and the others. All the victims stabbed to death were sex workers. Joe Deacon began investigating a suspect, Albert Sparma (Jared Leto). Albert Sparma works at a repair store near the location of the murders.
Albert Sparma's Investigation
Joe Deacon begins questioning Albert Sparma, but Sparma taunts the detectives and provokes Deacon leaving him in an angry outburst. Later on, the FBI takes charge of the investigation.
Captain Carl Farris (Terry Kinney) informed Baxter that Albert Sparma confessed to murder eight years ago, which possibly he would not have committed. Sparma's fingerprints were same as of the killer's, but it was not an exact match. 
Baxter and Joe Deacon then go to Albert Sparma's place and conduct  an illegal research. But they didn't find any incriminating evidence. Sparma calls an officer down and reports the address. When the police arrive, Deacon escapes, but Baxter remains there to watch Sparma. 
THE LITTLE THINGS MOVIE TRAILER