Genre : Animation, Adventure, Comedy
Directed By : John C. Donkin
Screenplay By : Jim Hecht, William Schifrin, Ray DeLaurentis
Story By : Jim Hecht
Based on Characters By : Michael J. Wilson
Produced By : Denise L. Rottina
Starring : Simon Pegg, Vincent Tong, Aaron Harris, Utkarsh Ambudkar
Justina Machado, Sean Kenin Elias-Reyes, Jake Green, Skyler Stone
Dominique Jennings
Edited By : Braden Oberson
Music By : Batu Sener
Production companies : Walt Disney Pictures, Bardel Entertainment
Distributed By : Disney
Release Dates : January 28, 2022 (North America), March 25, 2022 (International)
The Ice Age Adventures of Buck Wild MOVIE PLOT
"THE ICE AGE ADVENTURES OF BUCK WILD" is an American animated film. It is directed by John C. Donkin. The two opossum brothers Crash and Eddie accidentally destroy the gang's summer home. After this act the gang angry at them. Crash and Eddie secretly leave their temporary camp.
Crash and Eddie enter to the Lost World. It is a land of full of dinosaurs. Eddie said that the gang search for them. Then both run into Buck Wild and saved them from raptors. Further, Buck tried Crash and Eddie return their homes but Orson has blocked the entrance with a boulder.
In Addition, Buck, Crash and Eddie went to Buck's shelter. Buck explained how he used to be part of an old team. This team was established the watering hole for animals where they can live peacefully. In addition, he said Orson did not accept an offer to join his team because he believed in a world where strong dominate on weak.
Furthermore, Buck said that they defeated Orson and learned I can control two raptors with fire. Buck and the two brothers using a gas to out the raptors. Orson gets an army of raptors and attacks the watering hole. Buck and Zee told the animals to evacuate.
Orson captured the Buck. Zee and possums had a plan to get Buck back. They run into Momma, and said them Crash and Eddie are in danger. Moreover, Zee and the possums free Buck and with the help of the others, they fight Orson and his army. Infact, Buck tried to explain to Orson that everyone wants to live in peace but Orson continues to fight him.
Orson controls the raptors with fire, Crash and Eddie create a fire and stop the raptors from fighting and saved the Lost World.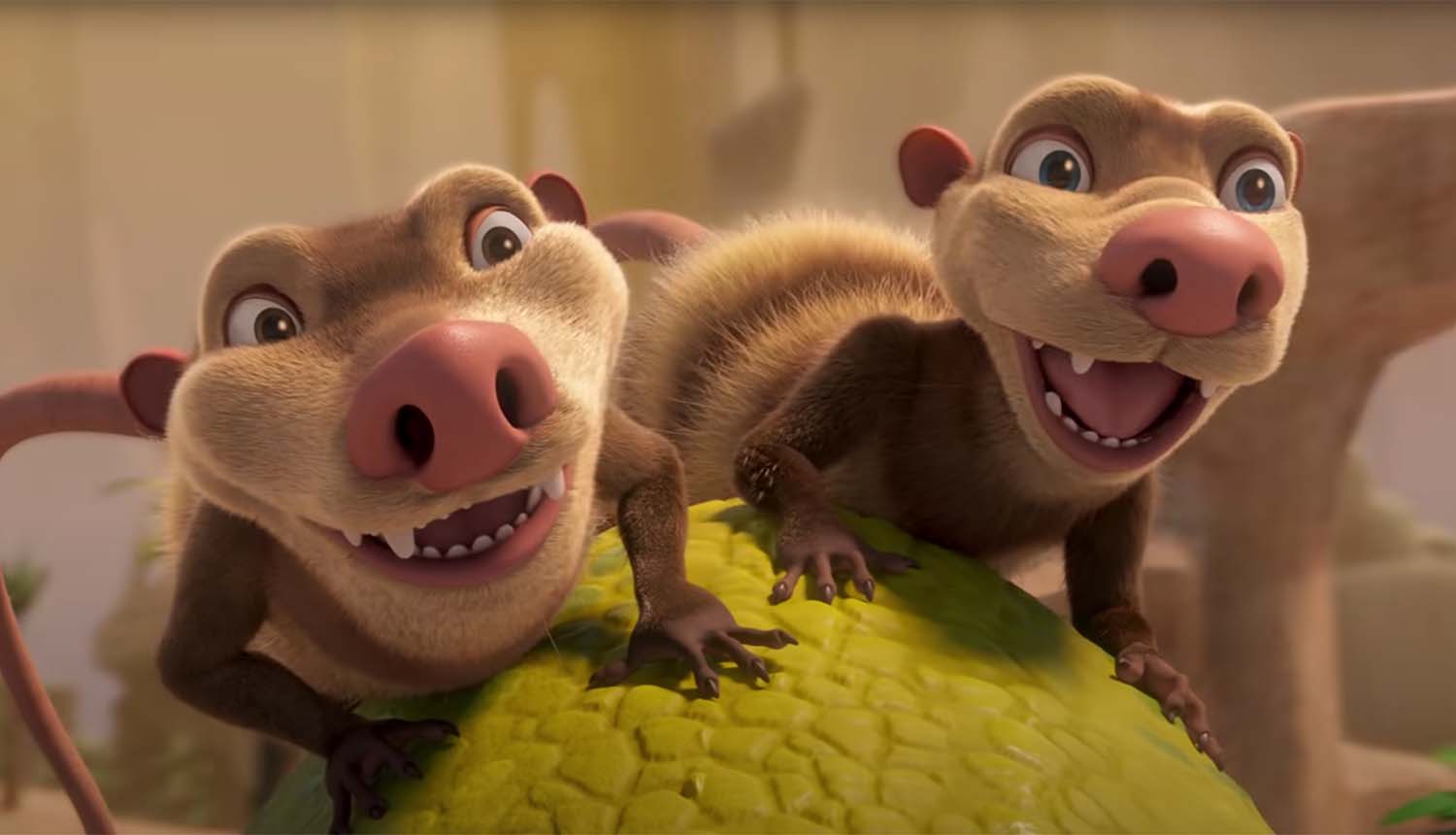 Finally, in ICE AGE ADVENTURES OF BUCK WILD, Ellie and the others apologize to Crash and Eddie and said they come back home. But Crash and Eddie expressed that they want to stay in the Lost World with Buck and Zee. At the end Ellie allowed them and said goodbye but Crash and Eddie often visit the gang.
TRAILER THE ICE AGE ADVENTURES OF BUCK WILD