Directed By: Woo Min-hoo
Produced By: Kim Jin-woo
Written by: Woo Min-ho
Release Date: 19 DECEMBER, 2018
Cast:
Song Kang-ho as Lee Doo-sam, a Korean drug lord from Busan, South Korea, and the main protagonist of the film.

Jo Jung-suk is Kim In-goo, a  lawful prosector and the main rival of Lee Doo-sam.

Bae Doona is Kim Jeong-ah

Gim Jeong-a

, a powerful socialite, lobbyist, and Doo-sam's lover.

Kim Dae-Myung as Lee Doo-hwan, Lee Doo-sam's younger cousin and fellow drug trafficker

Kim So-jin as Sung Sook-Kyung, a preacher's daughter and Lee Doo-sam's wife.

Lee Hee-Joon as Choi Jin-pill a boat captain, smuggler, and an ally-turned-main rival of Lee Doo-sam's drug empire

Jo Woo-jin as Jo Seong-Kang, a gangster boss and leader of a powerful Korean mafia

Yoon Je-moon as Kim Soon-Kyung, a Zainichi Korean Yakuza boss based in Osaka, Japan, and an associate of Hideki

Yoo Jae-Myung as Chief Kim, a detective who leads an operation against Doo-sam's drug empire
Starring By:
Song Kang-Ho
Jo Jung-suk
Bae Doona
Jo Woo-jin
Yoon Je-moon
Kim Dae-myung
Lee Bong-ryun
Kim So-jin
Yoo Jaemyung
Lee Hee-joon
Duk-moon Choi
Lee Seo-hwan
Park Ji-hwan
Choi Gwi-hwa
Lee Joong-ok
Kim Hae-Gon
Lee Sung-min
Kim Jong-soo
Young-chang Song
Heo Ga-yoon
Kim Jun-han
Park Gyeong-hye
Jeon Jin-ki
Cha Si-won
Choi Kwang-je
Jang Joon-Hyun
Park Min-young
Lee El
Tetsu Watanabe
Lee Hee-Jin
Lee Ho Chul
Kim Hong-pa
Lee Ju-won
Hong In
Na Kwang-hoon
Kim Joong-hee
Ri Min
Han Changhyun
Sung-Taek Park
Choi Ri-ho
Eom Ji-man
Hong Geun-taek
Country of origin: South Korea
Languages:
Distributed By:
Runtime: 139 Minutes
THE DRUG KING PLOT
The true account of a smuggler who became a drug lord in 1970s South Korea is the basis for the movie "The Drug King." Lee Doo Sam believed that inducing heroin addiction in former Japanese colonists of Korea at a time when the nation was going through a delicate period of politics, nationalism, and democratic movement was in the country's best interests.
Song Kang Ho, Jo Jung Suk, and Bae Doo Na all received recognition for their leading performances in "The Drug King," which was written by Lee Ji Min and Woo Min Ho and directed by Woo Min Ho.
A small-scale smuggler from Busan named Lee Doo Sam assists in smuggling gold bricks and pricey watches from Korea to Japan. He resides with his wife, children, three younger sisters, and a cousin who is also younger.
Doo Sam's wife never leaves his side and helps the family get by even if he doesn't make a good living to support his large brood. Lee Doo Sam is made the scapegoat in one of the smuggling operations by his boss, and Doo Sam ends up in jail.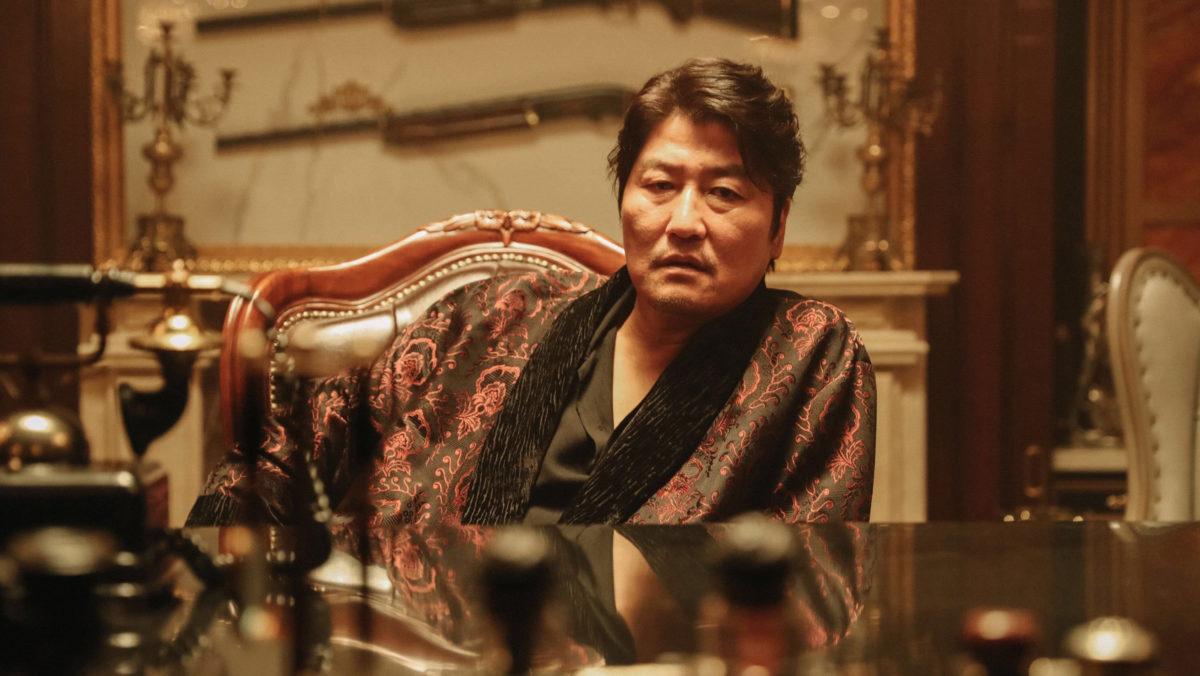 Following his release, Professor Baek, Choi Jin Pil, and Lee Doo Sam team up to launch a narcotics enterprise. Lee Doo Sam begins making a significant profit in the trade thanks to Professor Baek's cooking and Choi Jin Pil's connections. Later, Lee Doo Sam assumes the name Lee Hwang Soon, and he works as a social activist during the day and is a respectable businessman in the food sector.
Political contacts at night
He manages his drug cartel with the assistance of his political contacts at night, behind closed curtains. In a short time, his little company expanded into a vast empire. Lee Doo Sam has put himself in a situation where Kim In Goo, a very moral and obstinate prosecutor, may stand behind him and his business.
Fearing for his life, Doo Sam isolates himself in his home. He doesn't want to fall short in public. Doo Sam tries to kill himself when prosecutor Kim enters his home and holds him at gunpoint. However, Kim saves him, and the entire drug cartel he headed is exposed, along with the criminals, politicians, and other power brokers who were involved.
Due to this one individual, who invented the drug trade in Korea, a narcotics control department is set up, causing devastation throughout the nation.
The movie The Drug King is not all that interesting to see. Most of the time, Lee Doo Sam keeps to himself, and after being released from prison, everything seems to come naturally to him. Prosecutor Kim's character is the one to support, and historical and cultural allusions to the 1970s are displayed in an appropriate manner.
Kim defeats Korea's largest drug cartel by himself using his intelligence. "The Drug King" shows the emergence and fall of Korea's most powerful drug lord with the least amount of bloodshed or action possible.
THE DRUG KING TRAILER