Directed By: Daniel Stamm
Release Date: October 28, 2022
Produced By:
Paul Brooks
Earl Richey Jones
Todd R. Jones
Jessica Malanaphy
Starring:
Jacqueline Byers as Sister Ann
Debora Zhecheva as Little Ann
Colin Salmon as Father Quinn
Virginia Madsen as Dr. Peters
Ben Cross as Cardinal Matthews
Christian Navarro as Father Dante
Lisa Palfrey as Sister Euphemia
Nicholas Ralph as Father Raymond
Velizar Binev as Father Bernhard
Distributor: Lionsgate
Runtime: 1h 33m
Country: United States
Language: English
ABOUT PREY FOR THE DEVIL
An forthcoming supernatural horror movie in the United States, Prey for the Devil, will be helmed by Daniel Stamm and written by Robert Zappia. It features Ben Cross in his final film before his passing in 2020, together with Jacqueline Byers Colin Salmon, Christian Navarro, Lisa Palfrey, Nicholas Ralph, Virginia Madsen, and Ben Cross. On October 28, 2022, the movie is slated for release.
MOVIE PLOT
To Begin with, In the movie Prey for the Devil, A nun is about to execute an exorcism when she is confronted by a demonic force with unexplained links to her past.
Firstly, The Catholic Church reopens exorcism schools to teach priests the Rite of Exorcism. In response to a global increase in demonic afflictions. Subsequently, An unusual combatant emerges on this spiritual battlefield. A young nun named Sister Ann (Jacqueline Byers). Despite the fact that nuns are not permitted to perform exorcisms, a professor (Colin Salmon) sees Sister Ann's abilities and decides to instruct her in the practice.
Furthermore, Along with a fellow student, thrust into the spiritual fray Father Dante (Christian Navarro). Sister Ann finds herself engaged in a spiritual conflict. With a little girl she believes is possessed by the same demon. The demon that plagued her own mother in the past. Following which, Sister Ann quickly realizes the Devil has her. Finally, where he wants her—and it wants in.
Visit our Community section for discussion
MOVIE RELEASE
Moreover, The Devil's Light is set to hit theatres on October 28, 2022. It was originally intended for a January 8, 2021, theatrical release in the United States. But Lionsgate pushed it back until February 11, 2022. The film was retitled Prey for the Devil in July 2022.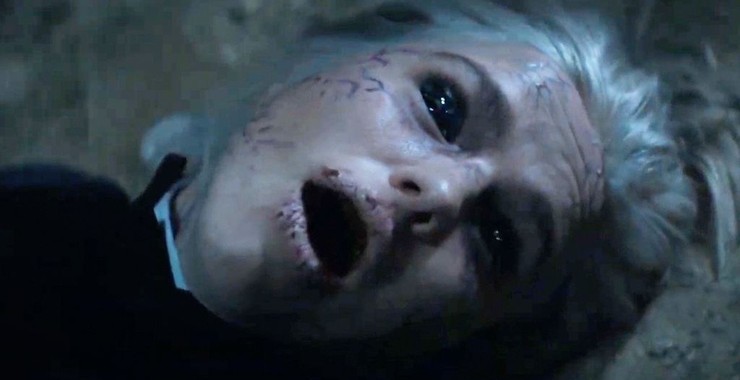 PREY FOR THE DEVIL MOVIE TRAILER