Directed By: William Brent Bell
Screenplay By: David Coggeshall
Story By:
David Leslie Johnson-McGoldrick

Alex Mace
Cast:
Isabelle Fuhrman

as Esther Albright / Leena Klammer

Kennedy Irwin as young Esther Albright: Irwin also serves as a body double for Fuhrman, along with Sadie Lee.

Julia Stiles as Tricia Albright

Rossif Sutherland as Allen Albright

Hiro Kanagawa as Detective Donnan

Matthew Finlan as Gunnar Albright

Samantha Walkes as Dr. Segar

Dave Brown as Dr. Novory

Lauren Cochrane as Officer Leahy

Gwendolyn Collins as Anna Troyev

Alec Carlos as Mike

Jade Michael as Madison
Produced By:
Alex Mace

Hal Sadoff

Ethan Erwin

James Tomlinson
Starring:
Isabelle Fuhrman

Rossif Sutherland

Hiro Kanagawa

Matthew Finlan

Julia Stiles
Cinematography: Karim Hussain
Production Companies:
Entertainment One

Dark Castle Entertainment

Eagle Vision
Distributed By: Paramount Players (United States)
Release Dates:
July 27, 2022 (Philippines)

August 19, 2022 (United States)
Running Time: 99 minutes
Countries:
Language: English
ABOUT THE MOVIE
As a prelude to the 2009 movie Orphan, Orphan: First Kill is a 2022 psychological horror-thriller. It was written by David Coggeshall and directed by William Brent Bell from a narrative by David Leslie Johnson-McGoldrick and Alex Mace (who wrote the screenplay and story to the predecessor, respectively).
The movie, which was produced by eOne, Dark Castle Entertainment, Sierra/Affinity, and Eagle Vision, stars Isabelle Fuhrman in a role she previously played, along with Julia Stiles, Ross Firth, Hiro Kanagawa, and Matthew Finlan.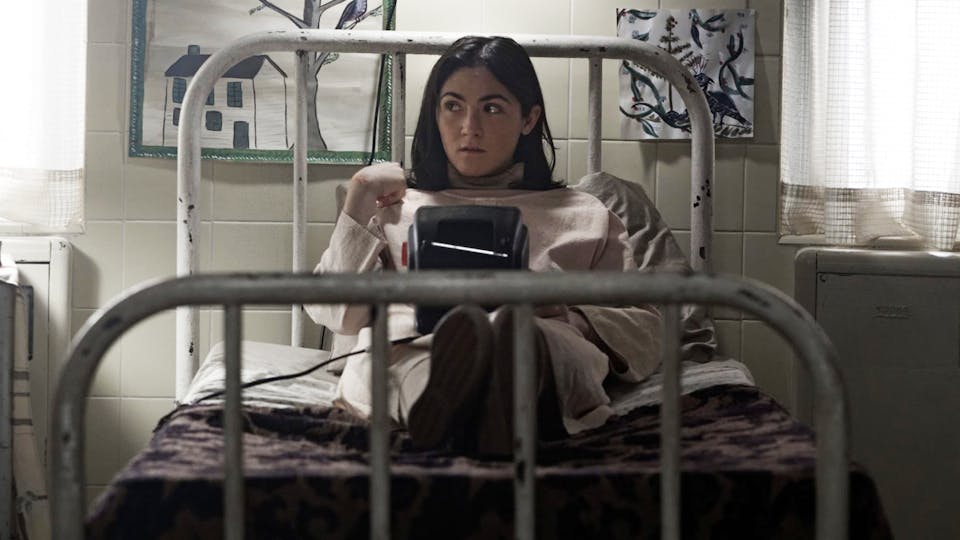 ORPHAN FIRST KILL MOVIE PLOT
Firstly, in the movie ORPHAN FIRST KILL, Leena Klammer, a 31-year-old Estonian psychiatric patient who has hypopituitarism, a rare hormonal disorder that gives her the appearance of a 10-year-old child, orchestrates an escape from the Sarne Institute on January 26, 2007, by seducing and killing a guard and hiding in Anna, an art therapist car. 
Moreover, Leena searches for missing American females after killing Anna and discovering that she resembles a young woman called Esther Albright who vanished in 2003. When Leena is approached by an Estonian policeman, she poses as a lost child and introduces herself as "Esther," saying that her parents are in America.
Furthermore, Detective Donnan informs the affluent artist Allen Albright and his wife Tricia that "Esther" has been located in Darien, Connecticut. Tricia, a philanthropist, has since come to terms with the absence of her daughter.
Following which, Tricia visits the American embassy in Moscow and meets up with Esther there. When Tricia brings Esther home, she immediately begins to have misgivings since she sees that Esther has forgotten about her grandmother's passing and that her painting abilities have much improved since Tricia last saw her.After they begin to bond over their shared love of painting, Leena falls fond of Allen and tries to keep him away from Tricia.
Tricia and Allen are away for a charity event that Tricia is hosting when Donnan shows over and steals a vinyl record from Esther's room that has Leena's prints on it. However, Leena has followed him as he takes it back to his residence, where he examines the fingerprints and discovers there is no match.
Before Tricia arrives and confronts Leena, she kills Donnan by shooting him. Besides, Leena is not Esther, who died four years ago in a fight with Tricia's son Gunnar, which Tricia covered up without Allen's knowledge, Tricia admits.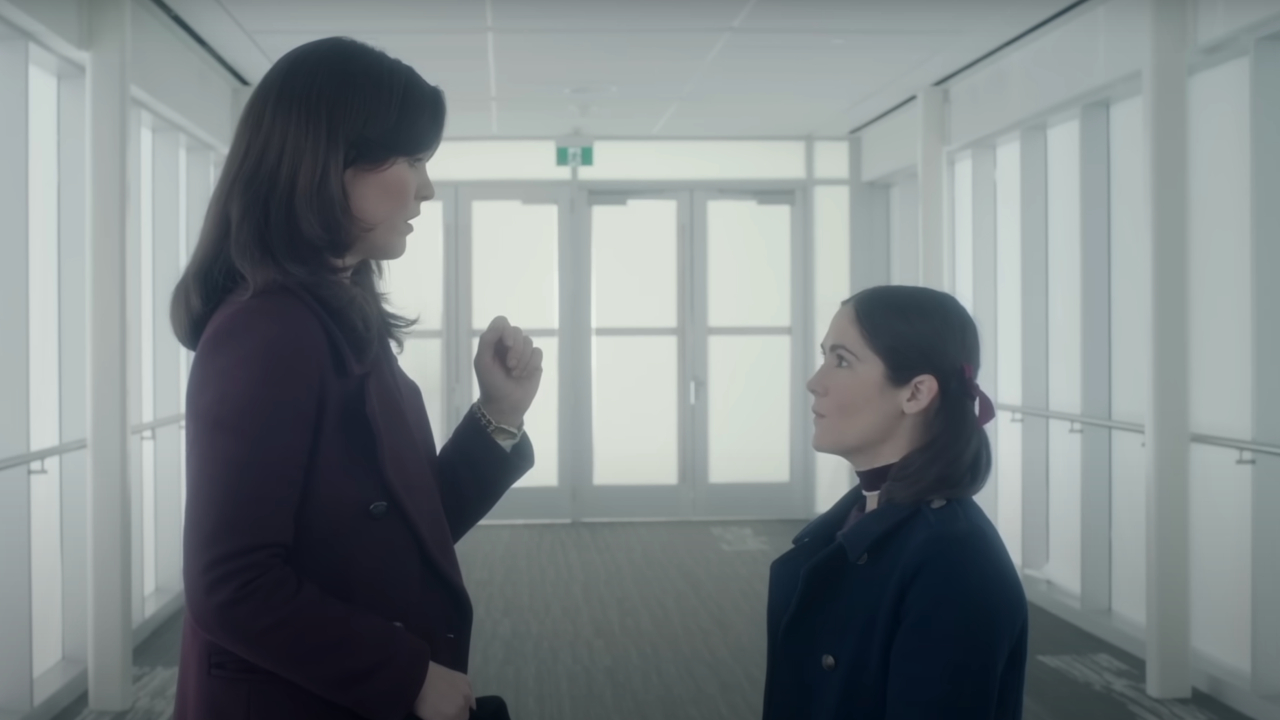 Furthermore, After Leena tells Tricia who she really is, the two dispose of Donnan's remains in the same cellar hatch where Esther was buried and fabricate a vacation as the reason he vanished.
Tricia decides to keep up Leena's act for Allen's benefit knowing that it would be too suspicious if "Esther" disappeared once more, and Leena and Tricia continue to be wary of one another. Leena eventually resists Tricia's attempts to poison her during dinner and excuses herself.
Subsequently, After feeding the food to the rat that calls her room home, Leena discovers the rodent has died after consuming the poisoned meal. In retaliation, Leena prepares Tricia a green smoothie that includes the rodent's remains.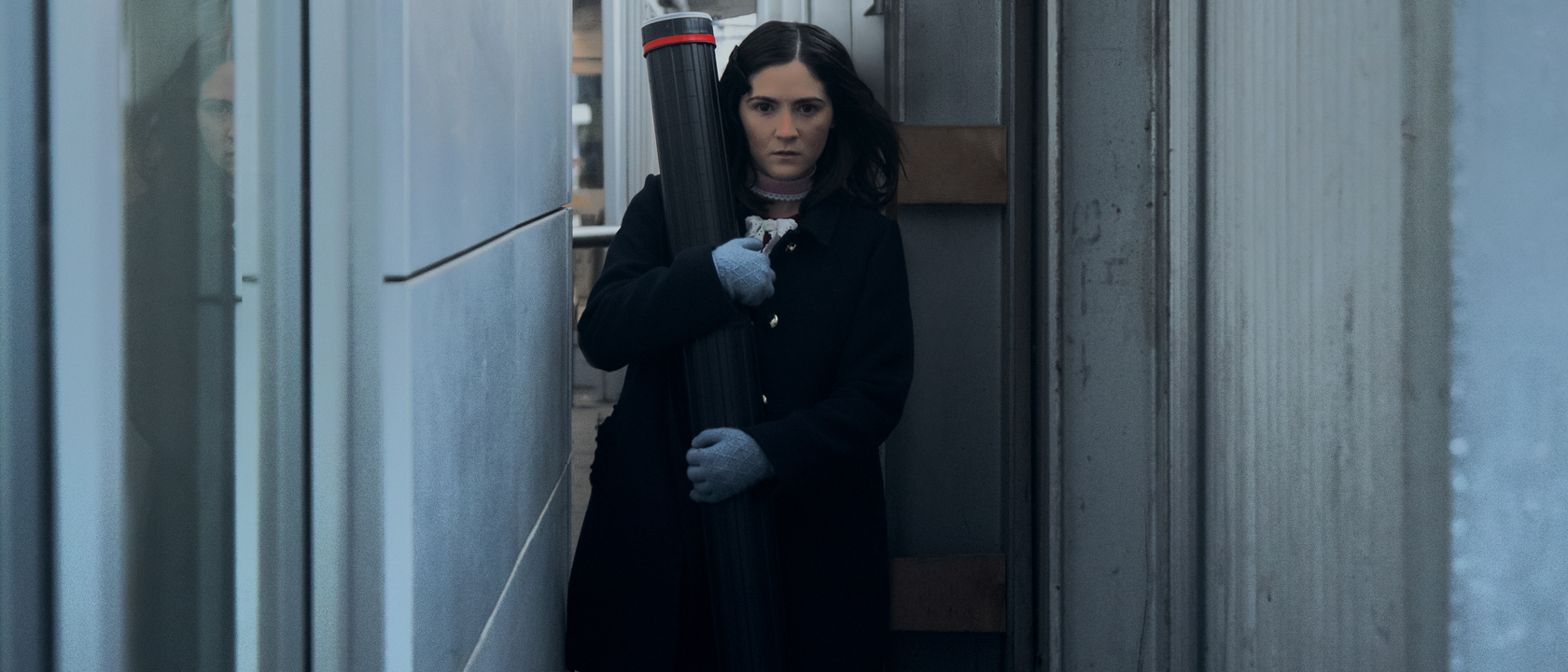 In addition, Allen says he's heading to the city to talk to someone about opening an art gallery. Leena pushes Tricia and Gunnar in front of a train at the train station in an attempt to kill them, but she fails.
Both Tricia and Leena fall and end up clinging to the roof, pleading with Allen to help them. Leena accuses Tricia of attacking her, and Tricia tries to expose Leena's lies.Allen hoists Leena to the roof while Tricia falls to her death. Leena takes off her disguise while he consoles her. Allen refers to her as a "monster" after realizing she is not Esther.
She pushes him to his death from the roof out of wrath, then exits the burning home after washing the blood from her face and clothing as "Esther." Later, "Esther" is sent to an orphanage where she waits to be adopted by a new family.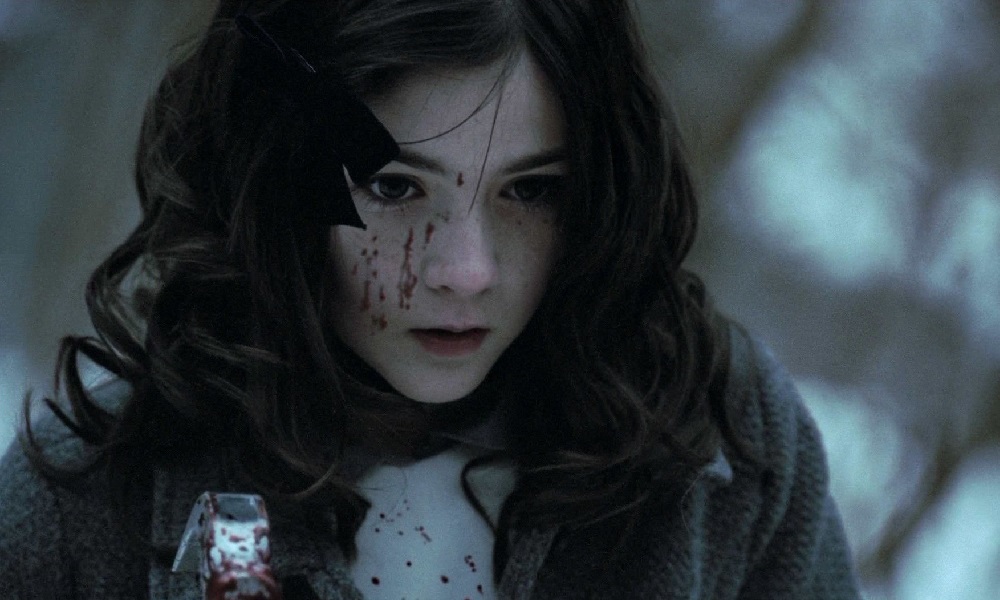 ORPHAN FIRST KILLMOVIE TRAILER