Directed By:  Martin Wood
Written By:
Gregg Rossen

Brian Sawyer
Produced By:
Brad Krevoy

Steven R. McGlothen
Genre: Comedy, Family, Romance
Starring
Kat Graham

Alexander Ludwig
Cast
Kat Graham as Erica

Alexander Ludwig as Captain Andrew Jantz

Virginia Madsen as Congresswoman Bradford

Janet Kidder as Lieutenant Colonel Blaine

Jeffrey Joseph as Brigadier General Hatcher

Bethany Brown as Sunshine

Trezzo Mahoro as Joker

Rohan Campbell as Travis

Aliza Vellani as Sally

Aaron Douglas as Sampson

Xavier de Guzman as John-Michael

Bruce Best as Brother Bruce

Linden Banks as Haskell

Eileen Pedde as Anna

Brittany Willacy as Christina

Anthony Salas as Big Tone

Reymundo Villaflor as Sweeper

Zainab Alzaba as Laura
Cinematography: Michael C. Blundell
Release date: November 5, 2020 (United States)
Production companies
MPCA

Brad Krevoy Productions
Distributed By: Netflix
Running time: 95 minutes
Country: United States
Language:
English
ABOUT THE MOVIE
With a script by Gregg Rossen and Brian Sawyer, Operation Christmas Drop is a 2020 American holiday romantic comedy film that stars Martin Wood. In loose accordance with the actual U.S. Air Force Operation Christmas Drop humanitarian operation, the movie, starring Kat Graham and Alexander Ludwig, was created.
MOVIE PLOT
Firstly, In the movie OPERATION CHRISTMAS DROP, Erica works as a congressional assistant in Washington, DC. She has been assigned with looking into a US Air Force installation in Guam in order to determine whether or not it should be closed. Secondly, Andrew, an Air Force captain, is picked to tour her around the USAF facility and persuade her that it should stay open.
The facility has a yearly custom of airlifting supplies to the little islands of Micronesia during Christmas. Also, Andrew takes Erica on a tour to the base and a few of the nearby islands to show her the value of the custom and why the base shouldn't be shut down. During these activities, Erica and Andrew's romance blossoms.
Captain Andrew is getting ready for the usual custom of delivering necessities to the numerous native islands close to the Anderson air force base in Guam, with little over 8 days till Christmas. Congresswoman Bradford is in charge of the push for base realignment and closure, therefore this presents a challenge for her. She also views the Anderson facility as a significant spender, so she sends one of her assistants, Erica, who aspires to be her chief of staff, to Guam to compile a scathing report with the base in her district facing closure.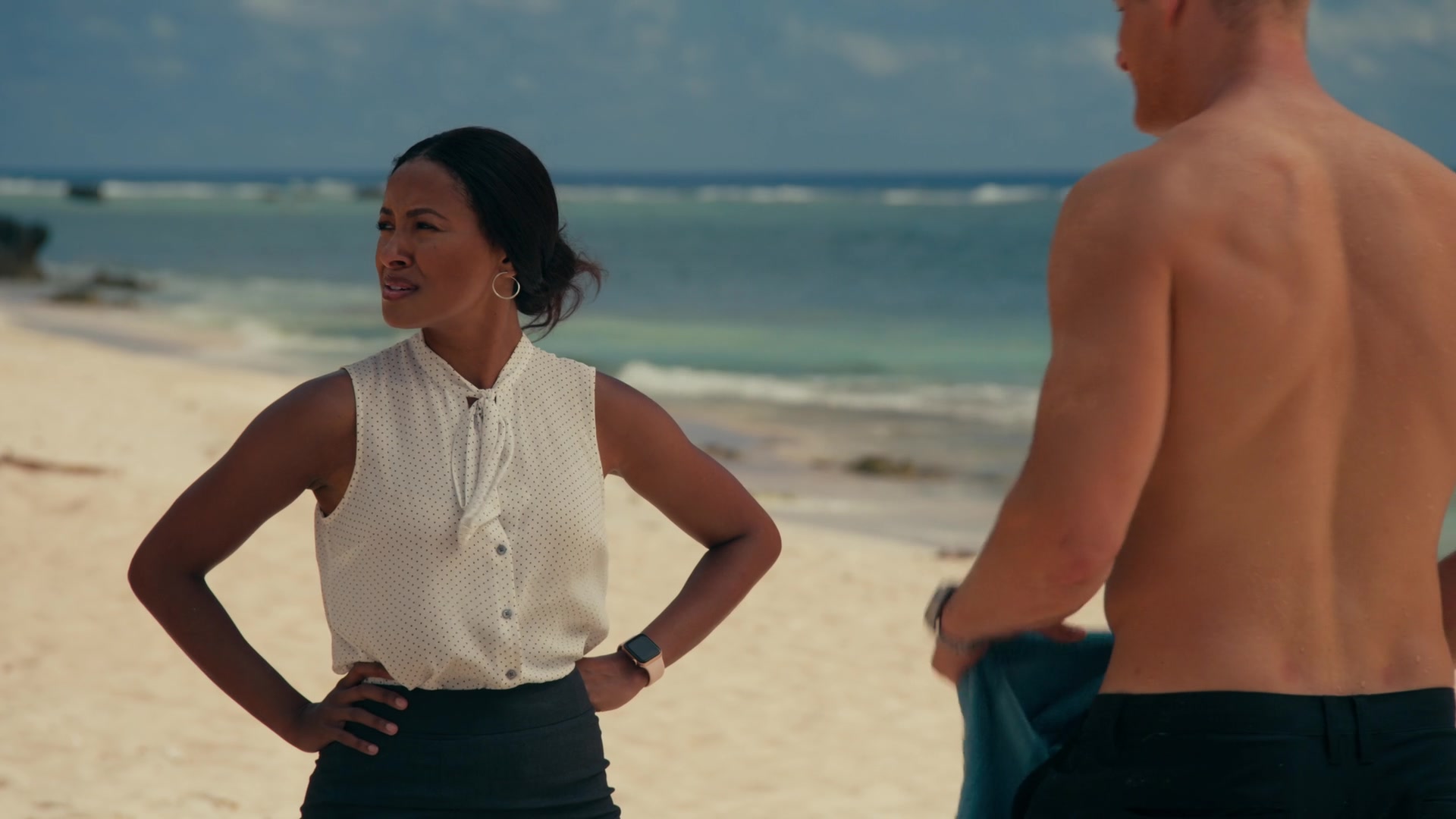 MOVIE TRAILER