Nightcrawler Official Trailer Date: 22-Aug-2014
Cast: Cast Jake Gyllenhaal, Rene Russo, Riz Ahmed, Bill Paxton, Kevin Rahm
Michael Hyatt, Ann Cusack, Marco Rodriguez, Michael Papajohn, Kent Shocknek, James Huang
Jake Gyllenhaal is the Louis "Lou" Bloom in the Nightcrawler movie
Rene Russo played the character of Nina Romina in this movie
Riz Ahmed played Rick character
Bill Paxton as Joe Loder
Kevin Rahm played Frank Kruse character in the Nightcrawler
Michael Hyatt played Detective Frontieri role
Ann Cusack played Linda role in movie
Language: English 
Starring: Jake Gyllenhaal, Rene Russo, Riz Ahmed
Director: Dan Gilroy
Writer: Dan Gilroy
Cinematography: Robert Elswit
Release dates: September 5, 2014 (TIFF), October 31, 2014 (United States)
Country: United States
Distributor: Netflix
About Nightcrawler Movie (2014)
Nightcrawler is an American thriller movie and this movie is written and directed by Dan Gilroy. In addition, Jake Gyllenhaal is the star of Nightcrawler movie. He records violent events, murders, robberies, car accidents and crimes in the night in Los Angeles and then sells the crimes' footage to a local television news station. 
Director Dan Gilroy has written the script and creates a purposefully NightCrawler movie Apart from this, Rena Russo, Riz Ahmed, and Bill Paxton are also star in this movie. Furthermore, this movie is about unethical journalism and consumer demand.
Nightcrawler movie is about cameraman who keep his eye on successful business. Nightcrawler is less action movie. Further, in this movie violence, shootings, car crashes, blood and dead bodies incidents were occurred. These incidents were captured by Jake Gyllenhaal. He needs a job so he sells those incidents' footages to local news television.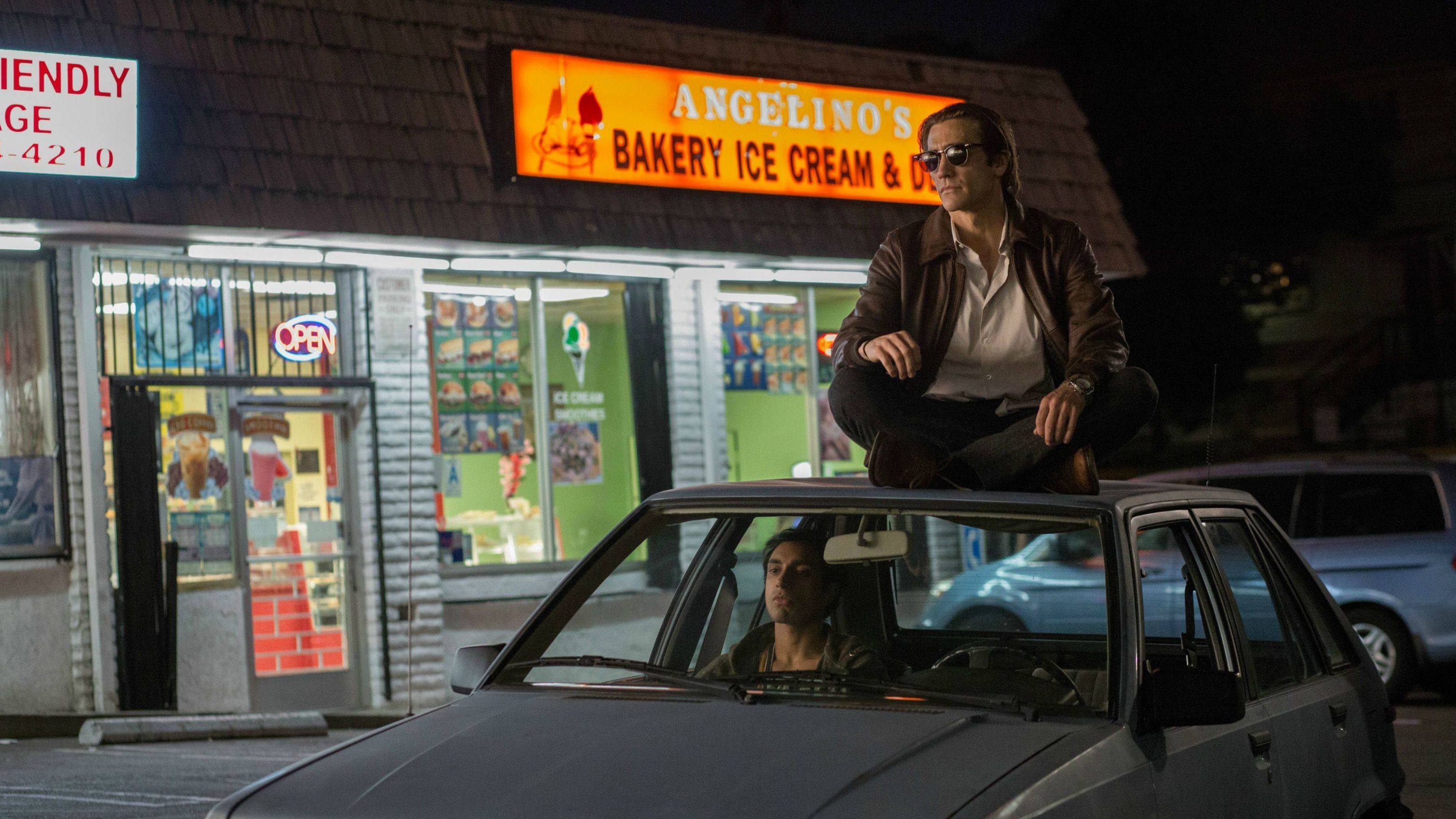 Jake Gyllenhaal
Jake Gyllenhaal played the character of Lou Bloom in the Nightcrawler. Basically, he is darkly funny, terrifically smart. He captured violent crimes and accidents and then these accidents footages show in the morning news of local television. In addition this,  Jake Gyllenhaal stars or we can say Lou Bloom, a young driver man. He discovered the crime. 
Louis Bloom
Louis "Lou" Bloom is the main character of the 2014 film Nightcrawler movie. Additionally, he takes a job as a "Nightcrawler". He is a journalist. He illegally investigates crimes incidents.
NIGHTCRAWLER TRAILER
Nightcrawler Official Trailer was released on 22-Aug-2014.