Release Date: October 8, 2019
Directed By: Mehmet Ada Öztekin
Produced By:
Saner Ayar as Producer
Hakan Karamahmutoglu as Executive produce
Min-ki Kim as co-producer
Woo-taek Kim as Co-producer
Tugtekin Yesilcay as Production Coordinator
Mine Yilmaz as Line producer
Cengiz Çagatay as Executive producer
Genre: Drama, Love
Starring By:
Aras Bulut İynemli: Memo
Nisa Aksongur: Ova (as a child)
Celile Toyon: Fatma Nene
İlker Aksum: Askorozlu
Mesut Akusta: Yusuf
Deniz Baysal: Mine
Yurdaer Okur: Aydın
Yıldıray Şahinler: Hafız
Sarp Akkaya: Nail
Deniz Celiloğlu: Faruk
Ferit Kaya: Ali
Serhan Onat: Selim
Emre Yetim: Ayna
Gülçin Kültür Şahin: Hatice
Cankat Aydos: Fugitive Soldier
Doğukan Polat: Tevfik
Hayal Köseoğlu: Ova (as an adult)
Distributor: Netflix
Runtime: 122 Minutes
INTRODUCTION
Miracle in Cell no 7 is a 2019 Turkish drama film. Directed by Mehmet Ada Öztekin. It is an official Turkish version of the 2013 South Korean comedy-drama film Miracle in Cell No. 7. with substantial modifications in narrative, characters, and tone. When a father with an intellectual impairment is imprisoned. For the murder of a commander's kid. He is separated from his daughter and must establish his innocence.
What is Miracle in Cell No 7 about?
Firstly, In 1983, a tale was told to a village. Mehmet Koyuncu (Memo), an autistic father, lives on a mountainside. With his baby daughter Ova and his granny. But his life is flipped upside down. When he is wrongly accused of killing a girl who died in an accident.
Moreover, Memo rescues the cell's leader from being stabbed by another convict. and befriends the rest of his cellmates. Memo's cellmates realize he couldn't have committed the crime and plot to establish his innocence.
Ova encounters a deserter who claims to have seen Memo's alleged crime.
Furthermore, After hearing what Ova mentioned. They request that the Warden look in for the deserter. To guarantee Memo's execution, the deserter was killed.
Additionally, days after the execution date, Warden tells Ova how the elderly man, with the assistance of the prison's Captain, smuggled Memo two days before his execution.
Is Miracle in Cell No 7 a true story?
In Addition to this, Miracle in Cell No. 7 is entirely fictional and not based on a true story. It is, however, a replication of the 2013 South Korean film with the same title. Clearly, That film is a blockbuster hit, which is also produced in the Philippines and Indonesia.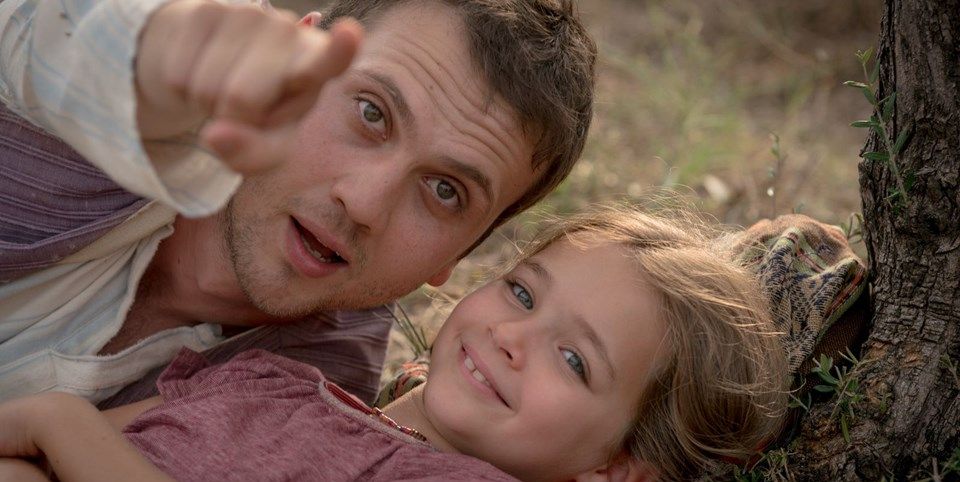 What Does "Lingo Lingo" Mean?
Subsequently, In the film, Ova and Memo have a habit of hollering out "Lingo, lingo," to which the other responds, "Bottles." Even so, This is a reference to "Lingo, Lingo, Shisheler," a classic Turkish song popular among belly dancers. Whereas, The term "shisheler" is a misspelling of "şişeler," which translates to "bottles," and the phrase "lingo lingo" means nothing in Turkish or English, it is a filler sing-song word, identical to "la la la" in English.
Miracle in Cell No 7 Trailer