Release Date: February 11, 2022
Genre: Rom-Com, Romantic, Drama
Directed By: Hyeon-jin-Park
Writers: Hyeon-jin-Park
Produced By: Choi Bo-Ram
Starring: Seohyun, Joon-Young Lee, Jennifer Sun Bell
Production companies: Netflix, Seed Films
Distributed By: Netflix
Movie plot
Love and Leashes is ripe with commentary. Not in the sense that it's a deep dive into the art of eroticism.  But as an oddly riveting and curious look at the BDSM community. that manages to strike a delicate balance between stereotypes and fantasies that will make you cringe but will also leave you with an appreciation for the community.
Jung Ji-hoo (Joon-Young Lee), a clerical worker with an obsession with selfless acts, is at the center of the action. Not in the sense that he would get them tea or pick up a package. But rather in the sense of being completely subservient to a "master" figure. He is a sensitive, personable, and industrious individual who is much more than just his "out there" proclivities, but he also finds his own life thrown into chaos after meeting another person with the same name, Jung Ji-woo (Seohyun).
Jung Ji-woo is new to the BDSM lifestyle, if you could call it that, and yet she finds herself mesmerized by the dog collar delivery that she inadvertently collects in place of her kinky co-worker. Because of this, although not before some initial hesitance. The couple eventually signs a three-month contract to permit a "dom-sub" relationship, the sort of union that modifies both parties' perspectives on the nature of intimacy.
Now, this may all sound frivolous, and in all honesty, part of it is, but there is more to Love and Leashes than sequences of barking dogs, dog treats, and candle wax burning. Love and Leashes is a romantic comedy about two people who fall in love with their dogs. The novelty masks a sincere message that one should embrace themselves regardless of what others may think of them, as well as a remark that is, to a certain extent, accurate.
if you discover the right person, it may be worth "turning your life upside down." This message is hidden inside the novelty. There are also some remarks made. Regarding workplace politics and gender roles, but to tell you the truth, they are not as powerful as the ones about self-acceptance, and the majority of the time they fall into the category of moderately hilarious exaggeration.
Taking all of this into consideration, the fact that the two main characters, Lee Jun-young and Seohyun, give their parts their complete and undivided attention is certainly beneficial. It is possible that the pairing's buy-in would not have been as strong as it was. The film not being as well executed as it ended up being. The former actor should be commended for his tense and nervous portrayal. Of the self-admittedly infantile Ji-hoo.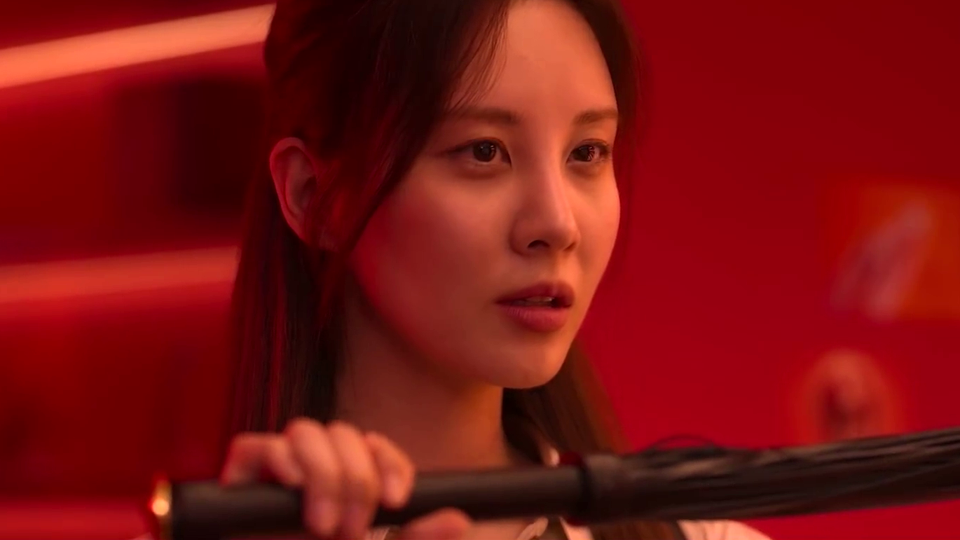 Ji-hoo is a guy who wants to burst out of his shell but realizes that he is the largest impediment in the way of doing so. In a same vein, Seohyun will justifiably garner praise for her flawless presentation of hesitation and fascination. Two qualities that one might argue are reflections of what a large portion of the audience feels themselves.
Love and Leashes is a release that is sure to please a market segment. A segment that is underserves so far in the world of filmmaking. Due to its completeness with well-painted distinctions and romantic scenes. That have been precisely filmed. It is encouraging to see such an ambitious commission from Netflix. As the streaming service continues to expand its presence in the Korean market. There are some people who won't like it, but if we don't give it a go at least, we'll never know if it's not for us. This is a point that the movie makes very clear.
Trailer