Movie RELEASE DATE
January 14, 2022
Movie Soundtrack
Soundtrack Album by Mark Mothersbaugh
Movie Cast
Starring by: Andy Samberg, Selena Gomez, Kathryn Hahn, Jim Gaffigan, Steve Buscemi, Molly Shannon, David Spade, Keegan-Michael Key, Brain Hull, Fran Drescher, Brad Abrell, Asher Blinkoff, and Zoe Berri.
Actors and their roles
Andy Samberg as Jonathan "Johnny" Loughran, Mavis' husband.
Selena Gomez as Mavis Dracula, Johnny's wife.
Kathryn Hahn as Ericka Van Helsing, Dracula's wife.
Jim Gaffigan as Professor Abraham Van Helsing.
Steve Buscemi as Wayne, a werewolf.
Molly Shannon as Wanda, a werewolf and Wayne's wife.
David Spade as Griffin, an invisible man.
Keegan-Michael Key as Murray, an ancient mummy.
Brain Hull as Count "Drack" Dracula, the founder of Hotel Transylvania.
Fran Drescher as Eunice, Frankenstein's wife.
Brad Abrell as Frankenstein's, Eunice's husband.
Asher Blinkoff as Dennis, the dhampir son of Johnny and Mavis.
Zoe Berri as Winnie, a werewolf who is the daughter of Wayne and Wanda.
Asher Bishop as Wesley, a werewolf who is the son of Wayne and Wanda.
Tyler "Ninja" Blevins as Party Monster.
Genndy Tartakovsky as Blobby, a green blob monster.
Victoria Gomez as Wilma, a werewolf who is the daughter of Wayne and Wanda.
Jenifer Kluska as Wendy, a werewolf who is the daughter of Wayne and Wanda.
Derek Drymon as a zombie that was briefly turned into a human.
Aaron LaPlante as: Gremlin Pilot, Gremlin Stewardess.
Melissa Sturm as Airbag Monster.
Chloé Malaisé as Female Newscaster.
Scott Underwood as Male Newscaster.
Michelle Murdocca as Witch.
Will Townsend as Zombie.
Genre: Adventure, Comedy
Country of origin: United States
Languages: English
Director: Derek Drymon, Jenifer Kluska
Producer: Alice Dewey Goldstone
Writer: Amos Vernon, Nunzio Randazoo, Genndy Tartakovsky
Distributor: Amazon Studios
Aspect Ratio: 1.85:1
Runtime: 87 minutes
Movie Plot
Dracula plans to retire and leave the Hotel Transylvania Transformania to Mavis and Johnny. Johnny tells Dracula that he will be renovating the hotel. Fearing that Johnny will ruin the hotel, Dracula lies to him saying that there is a "monster real-estate law" that only lets monsters own the hotel.
Van Helsing decides to help Johnny using a ray that turns humans into monsters and vice versa. Dracula on the other hand tries to turn him back to normal but accidentally turns himself into a human. Van Helsing tells Johnny and Dracula that they still can turn themselves back into humans by getting a new crystal which lies in the Cave of Reflexion in South America.
While traveling to South America, Dracula and Johnny begin to bond. Dracula tells Johnny that he lied to him about the hotel. This prompts an upset Johnny to mutate further before running away. Mavis goes to find Johnny but the transformation has turned him very volatile and he was not able to return to normal.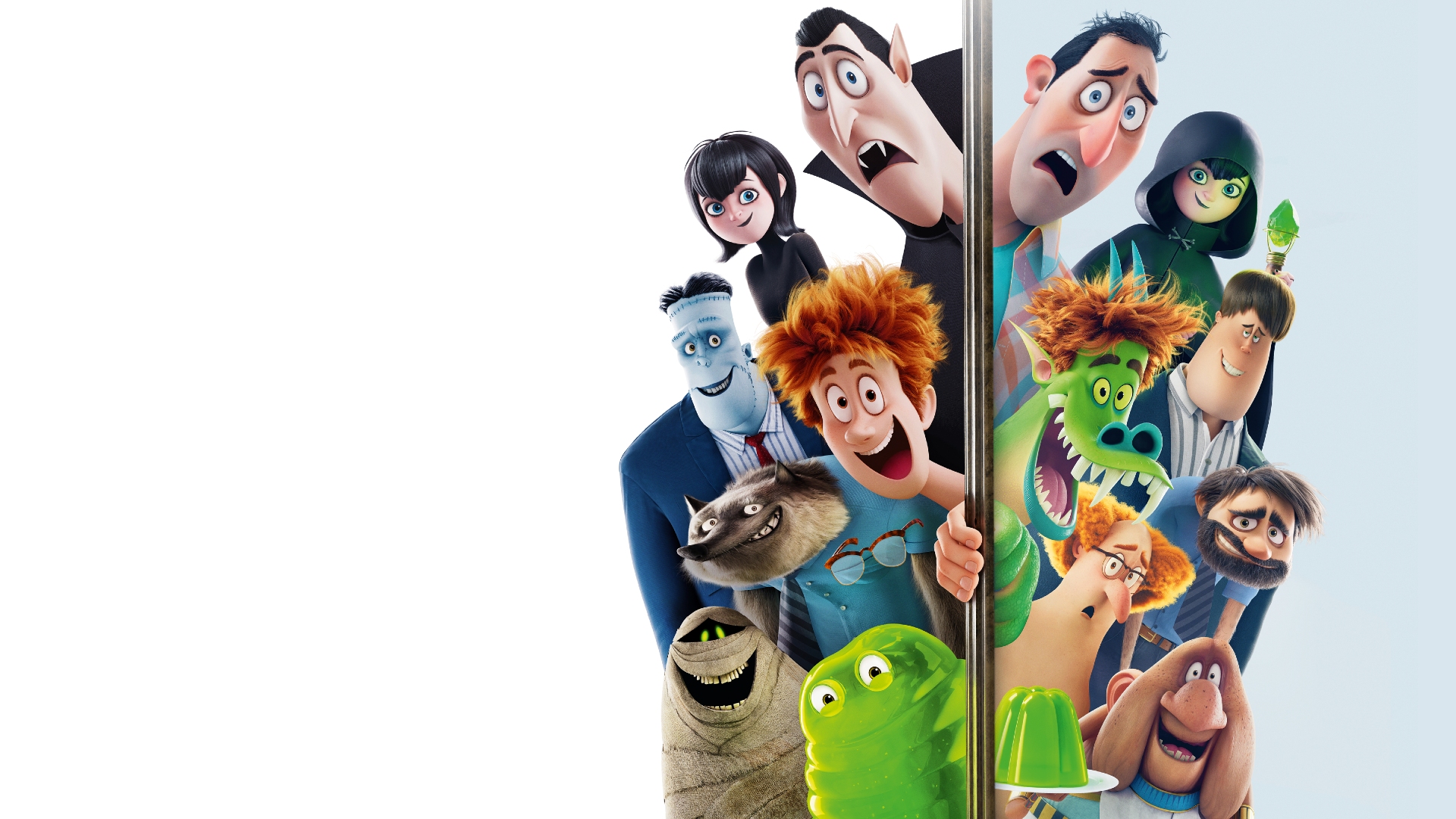 Dracula goes on a remorseful tangent about how wrong he was about Johnny and how he now sees the best in him, finally acknowledging him as family. This brings Johnny back into human form. After turning back home, Dracula decides to let Mavis and Johnny renovate the hotel to their liking.
Hotel Transylvania 4 Trailer
Hotel Transylvania Transformania 4 trailer gives a glimpse of monster turning into humans and their transformation back into how they were before.