Genre: Action, Comedy, Fantasy
Directed By: J.J. Perry
Writers: Tyler Tice, Shay Hatten
Produced By: Shaun Redick, Yvette Yates Redick, Chad Stahelski, Jason Spitz
Starring: Jamie Foxx, Dave Franco, Natasha Liu Bordizzo
Production companies: Impossible Dream Entertainment, 87eleven
Distributed By: Netflix
Release Date: August 12, 2022
Directed by first-time feature filmmaker JJ Perry and co-produced by John Wick films' helmer Chad Stahelski, Day Shift has the air of a movie that started out with a different idea but (after being bit on the neck, maybe) ended up becoming something quite else.
Shay Hatten, a 28-year-old veteran of three films by Zack Snyder and many installments in the John Wick series, co-wrote it. He's probably responsible for Day Shift's extensive world-building, which includes a longish exposition dump on vampire factions and easy-to-miss evidence suggesting the film Abraham Lincoln: Vampire Hunter could be canonical to this reality.
The Story Line
Even though it's set in the present day San Fernando Valley and features oversaturated visuals, buddy comedy humor, and a cameo by Peter Stormare, Day Shift combines an overly straightforward man-on-a-mission plot with dense lore not only about the vampires that roam among us but also a union that oversees working-class hunters like Foxx's Bud Jablonski.
Bud got  out of the union for several infractions and now has to sell his products (vampire fangs and the like) on the black market. Bud, who has lost his job and his wife, is allowed back into the union, but only under certain circumstances. His chaperone is a paper pusher called Seth (Dave Franco), and he has him there whenever he does business.
He provides a nerdy contrast to the brash Bud. Seth has the rules memorized, considers firearms "immoral," and is ecstatic about his new ergonomic office chair. Therefore, Seth is entirely out of his element when he receives orders to follow Bud on 'hunts' and report back to his employer the instant Bud puts a toe out of line. He doesn't want to go through with the plan, but the vampires already rule the night and are plotting to take over the day as well.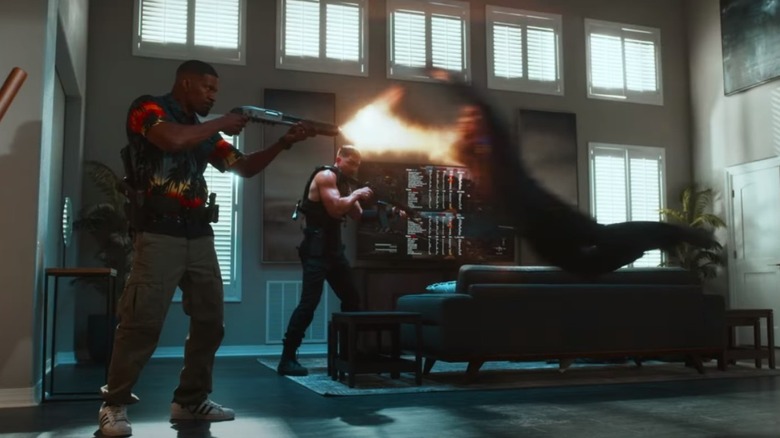 Expectations
Although Day Shift relies more on the action and doesn't deserve Lord-Miller comparisons, it has an odd-couple spirit comparable to the Jump Street reboot flicks, in which Franco previously participated in a supporting role.
The humor bombs more often than not, but the action is consistently exciting and, in a twist that could even satisfy Christopher Nolan, mostly realistic. There is a sense of fun to the set pieces, from the stunt-work in the fight scenes to the drone filming in an extravagant automobile chase that bridges the film's two parts.
Yet, the script's casual misogyny is a minor issue that the '90s feel (maybe unintentionally) welcomes. And of course (female) porn stars are like aliens and Bud's ex-wife is 'stealing' their kid from him.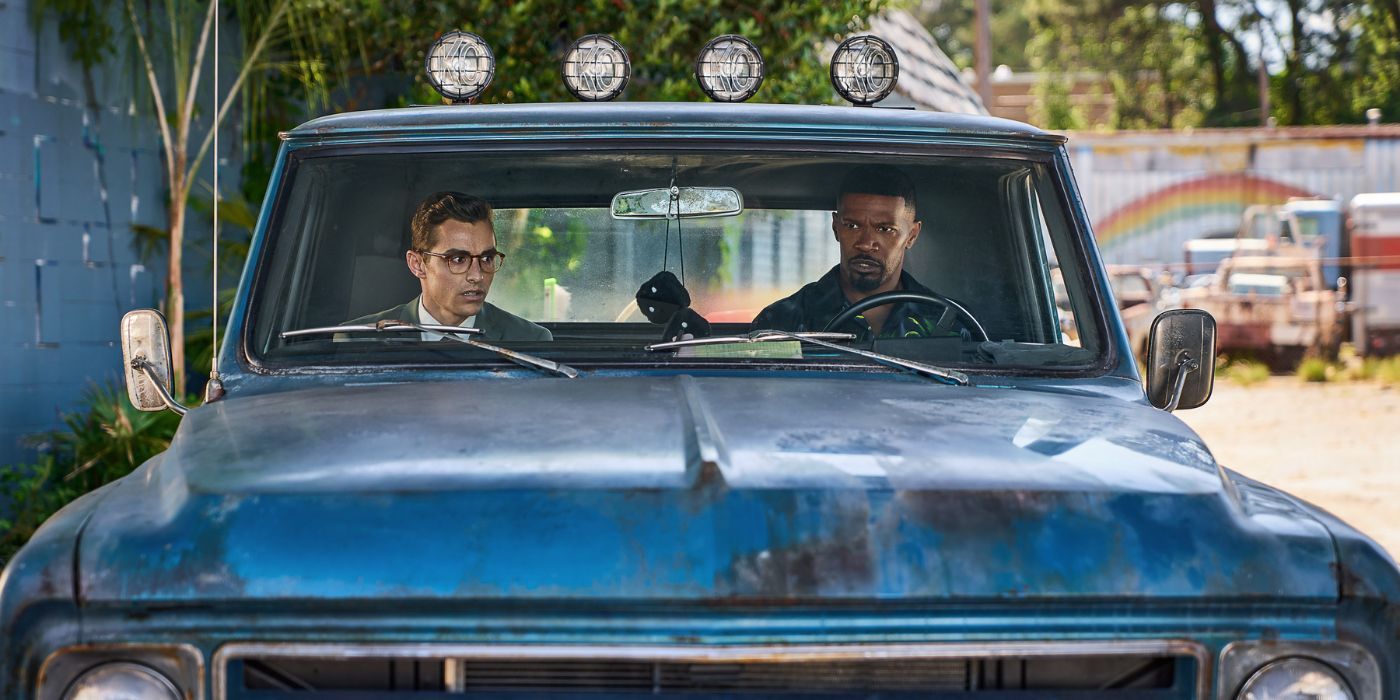 These blunders might go avoided, and the picture would not have lost any of its poise as a result. Day Shift may have been too eager to pay tribute to the films it admires to the point where it reflects the best and worst of the period, or — more likely — nobody involved knew any better.
The Man from Toronto, Carter, and the far more high-profile (though painfully poor) The Gray Man are all recent Netflix action flicks that pale in comparison to this one. However, I will be using a lenient grading scale since applauding a film like Day Shift just highlights how dire the current situation has become.
Dayshift Official Trailer