Directed By: Shoaib Mansoor
Written By: Shoaib Mansoor
Screenplay By: Shoaib Mansoor
Produced by: Shoaib Mansoor
Genre:  Drama
Cast
Humaima Malik as Zainab

Atif Aslam as Dr. Mustafa

Iman Ali as Sabina (Meena), a prostitute, Saqa's daughter and second wife of Hakim Sahib

Mahira Khan as Ayesha Mustafa

Shafqat Cheema as Ishaq "Saqa" Kanjar (Panderer)

Manzar Sehbai as Hakim Sahib

Zaib Rehman as Suraiya

Jafiey as a jasim

Naima Khan as Master's wife

Amr Kashmiri as Saifullah Khan/Saifi, intersex child of Hakim Sahib

Meher Sagar as a young Saifi

Humaira Ali as Marriage Bureau Lady

Irfan Khoosat as Mustafa's father

Rashid Khawaja as the President of Pakistan

Mahnoor Khan as Mahnoor

Gulfam Ramay as GuL G

Almas Bobby as Tara
Starring
Humaima Malik

Atif Aslam

Iman Ali

Mahira Khan

Shafqat Cheema

Manzar Sehbai
Music By:
Atif Aslam

Shoaib Mansoor

Sajjad Ali

Jafiey

Ahmed Jahanzeb

Hadiqa Kiyani

Ali Javed
Production Company: Shoman Productions
Distributed By:
Release Dates:
24 June 2011 (Pakistan)

31 August 2011 (India & United Kingdom)
Country : Pakistan
Language: Urdu
ABOUT THE MOVIE BOL
Shoaib Mansoor wrote, produced, and directed Bol, a 2011 Pakistani Urdu-language social drama movie. In addition to Humaima Malik, Atif Aslam, Mahira Khan, Iman Ali, Shafqat Cheema, Amr Kashmiri, Manzar Sehbai, and Zaib Rehman, these actors also play significant supporting parts. Atif Aslam, a singer, and Mahira Khan make their cinematic debuts.
A key narrative point involves the father's desire to produce a son and his rejection of his current intersex kid. It is about a conservative Muslim family who are struggling financially due to having too many children and the changes in society. Bol, one of the most successful Pakistani movies ever, was both critically and financially successful.
MOVIE PLOT
Firstly, In the opening scene of the movie BOL, Zainab (Humaima Malick), the main character, is ready to be hung. Just before this occurs, she tells the media her story. She grew raised with a mother, a father, and six sisters. The father has never believed in women holding paid employment, thus he always desired a boy to help with the family's financial problems. Syed Saifullah Khan, often known as Saifi, is their intersex kid (khawajah sara in Urdu) (Amr Kashmiri). Saifi's intersex makes the father (Hakim) dislike him.
Secondly, The rest of Saifi's family adores him dearly. Zainab marries to a man who nags her for not having children. She thus returns to her father's home. Because she hasn't given birth, Zainab's husband constantly nags her. Her return to her father's home follows. Babies born to Zainab's mother frequently die. Zainab schedules Her tubal ligation. Hakim (Manzar Sehbai), upon learning the truth, is furious.
Zainab becomes greatly distressed when she finds Saifi wearing women's clothing one day. Given that Hakim is a devout Muslim with connections to the mosque, a guy approaches him at his modest, conventional pharmacy and requests that he teach youngsters the Quran.
Hakim first declines since Saqa (Ishaq) owns a brothel. The mosque, on the other hand, offers him some cash to retain since they trust him. Saifi is given a job painting trucks by Mustafa (Atif Aslam), a neighbour. Because of other people's prejudice against his identify, Saifi gets tormented there.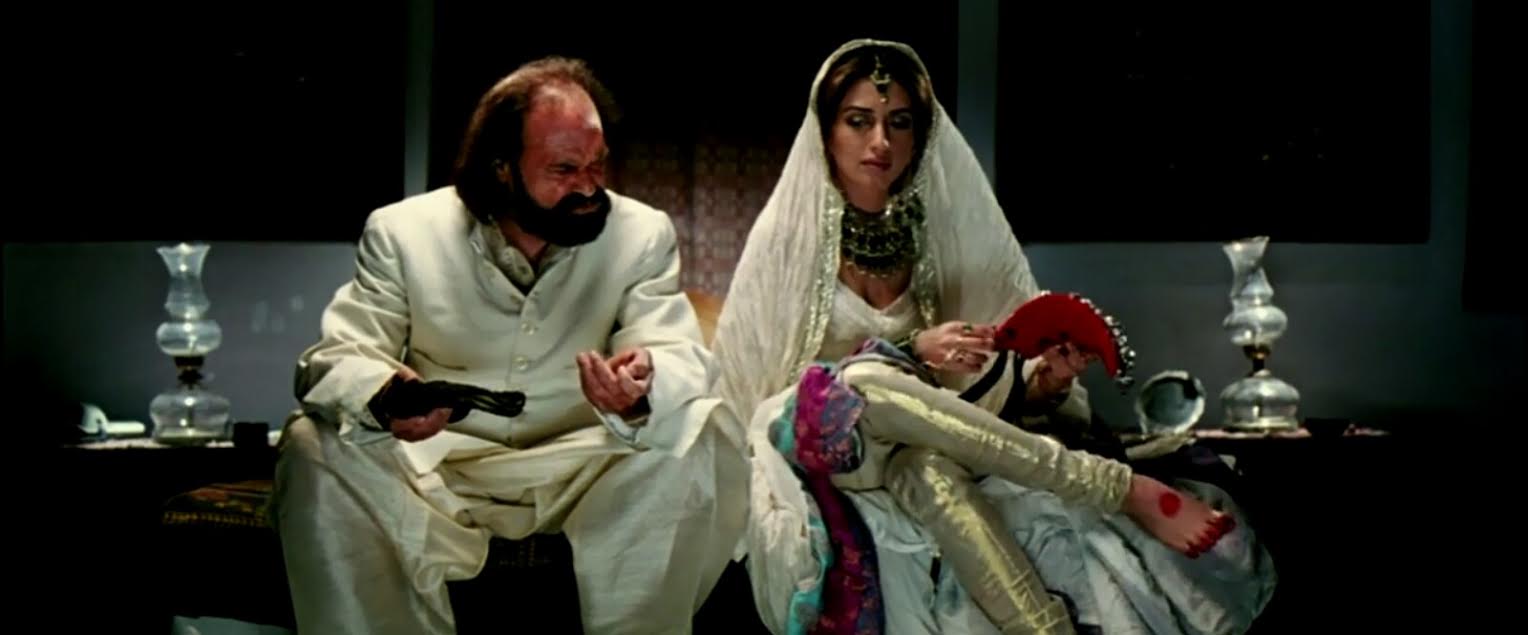 Furthermore, Saifi gets raped at some point. He is discovered and taken home by another intersex (played by transgender actor Almas Bobby). Saifi tells his mother and Zainab what occurred, which Hakim overhears. Hakim later suffocates Saifi to death with a plastic bag when everyone is sound asleep.
He needs to give the policeman two lakhs as a bribe to keep it a secret. Hakim is compelled to withdraw money from the money in the masjid. Hakim does not have enough money when the masjid requests the money. To acquire it, he is compelled to travel to Saqa's home.
In order to supplement his little income from teaching youngsters the Quran, Saqa offers Hakim another option: he must be married to Meena (Iman Ali), one of the prostitutes and Saqa's (Shafqat Cheema) oldest daughter. Saqa informs Hakim that males determine the gender of the child because he keeps having female children. Zainab, in the meantime, arranges for the marriage of Ayesha (Mahira Khan) and Mustafa.
Since Hakim had discovered another guy at the masjid and desired to have Ayesha wed to him. Hakim marries Meena at the same time. When Hakim learns that he is unable to stop it Ayesha's marriage, this enrages him. Saqa will get to keep Meena's kid as it is a girl.
Meena arrives later to deliver the newborn to Hakim's family. When Hakim's wife inquires as to who that woman was, he takes the child and informs her that they were wed. He beats her up while she yells at him. When the mother informs the children what occurred, Zainab demands they all leave the house and go to a new location so they may begin a fresh life.
Saqa arrives at night to steal Meena's daughter because she wasn't supposed to deliver it to Hakim. Hakim makes an attempt to kill the girl in order to spare her from a terrible destiny. Zainab strikes him fatally in the head to end his life. They conceal the child. Zainab informs Saqa that Hakim murdered the infant and dumped her elsewhere.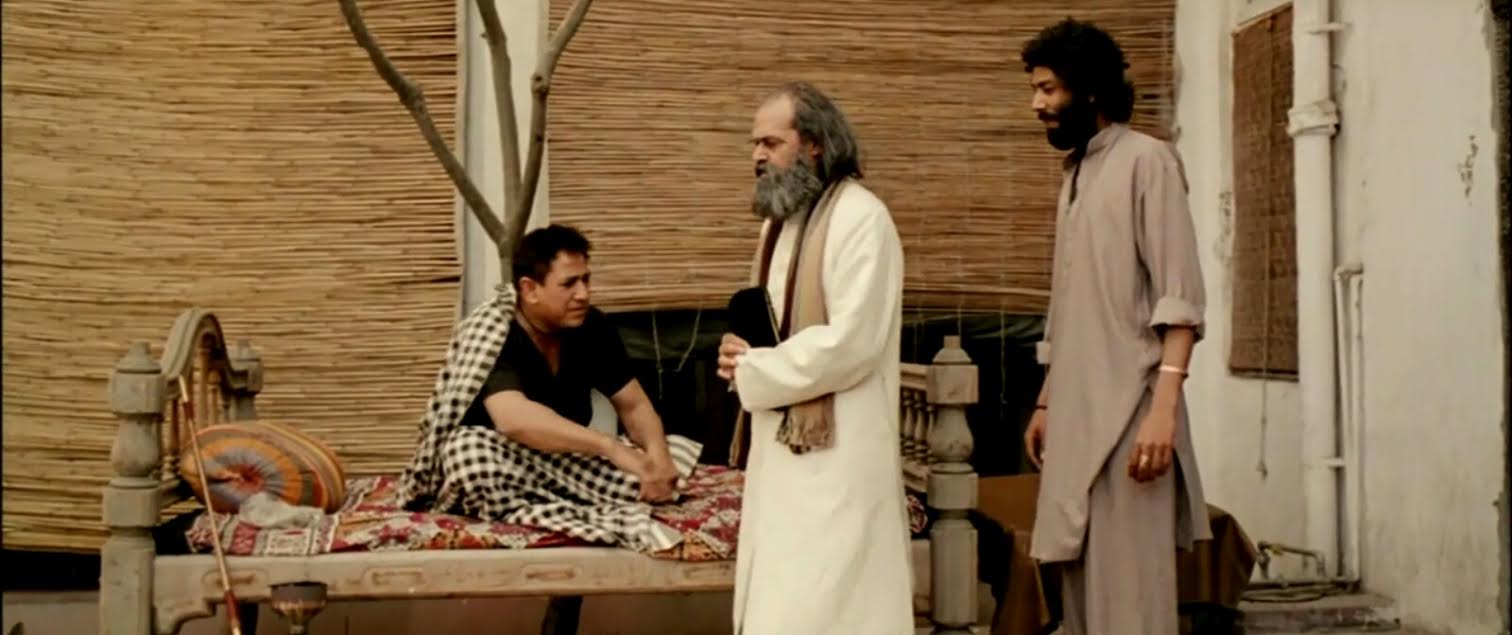 Back in the present, a reporter keeps attempting to establish her innocence but is unsuccessful. Zainab concludes by wondering why just murder is sinful. Why is it okay to have children without using family planning? This thought hangs that woman.
The President (Rashid Khawaja) notices that the reporter's newscast concludes with that query and sets up a conference with that subject as its subject. Finally, the remaining girls launch Zainab's Cafe, a dining establishment that finds great success. They also raise their new half-sister, Meena's daughter.
BOL MOVIE TRAILER